Publications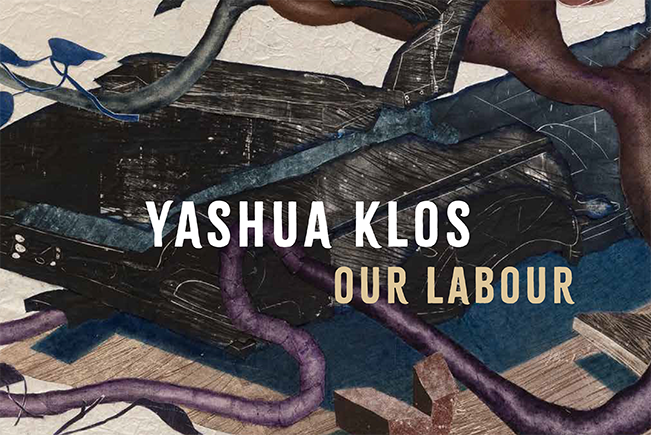 Editor
Tracy L. Adler, Johnson-Pote Director
Yashua Klos: OUR LABOUR
Hardcover, 192 pages
Overview
Curated by Tracy L. Adler.
This book features a recent body of work by New York–based artist Yashua Klos (born 1977) and builds upon the artist's explorations into the intersections between the human form, the natural world and the built environment.

Foregrounding a series of print-based and sculptural works, Yashua Klos: Our Labour considers how familial, geographic and narrative histories inform notions of identity. Klos employs a process of collaging woodblock prints to engage ideas about Blackness and maleness as identities that are both fragmented and constructed. In this volume, Klos introduces works conceived around an examination of creative and industrial labor through both deeply personal and historic lenses.
Edited with text by Tracy L. Adler. Text by Lauren Haynes. Interview by LeRonn P. Brooks.
Designed by Tim Laun and Natalie Wedeking.
Exhibition Dates:
February 12 – June 12, 2022