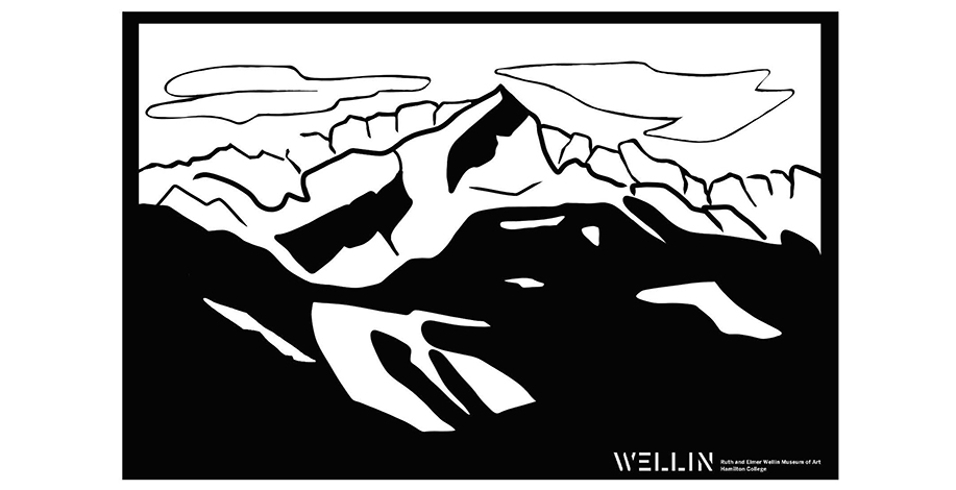 Need a creative project while at home? Add a splash of color and personalize a few items from the Wellin's permanent collection. Share your work with us online by tagging the @WellinMuseum when posting!

Click on the images below for a printable pdf. Learn more about the original artwork by clicking on the text below.

Nathaniel Currier. Fruit and Flowers, 1848. Color lithograph on paper, 15 x 11 ½ in. (38.1 X 29.2 cm). Gift of Lawrence Daressa, Class of 1934, in Memory of Isabel Gray Daressa
Albrecht Durer. The Rhinoceros, 1515 (printed c. 1620). Woodcut, 8 11/16 x 11 ? in. (22.1 x 30.2 cm). Gift of Omar S. Pound, Class of 1951.
John Williams Lewin. The Quan or Guan from the West Indies, date unknown. Graphite, ink, and watercolor on paper, 11 ¾ x 9 ¾ in. (29.8 x 24.3 cm). The Beinecke Lesser Antilles Collection of Hamilton College.

Marsden Hartley. Alpspitze, Mittenwald Road from Gschwandtnerbauer, c.1933-34. Oil on cardboard, 17 9/16 x 29 9/16 in. (44.6 x 75.1 cm). Gift of James Taylor Dunn, Class of 1936.

Want more coloring pages? Check out #ColorOurCollections, an annual campaign organized by The New York Academy of Medicine Library. There you'll find hundreds of coloring pages from museums around the globe.
More Blog