Experiments in Engagement at the Wellin
Author:
Michelle Reynolds, Curatorial and Programming Coordinator
Photo Credit
Heather Ainsworth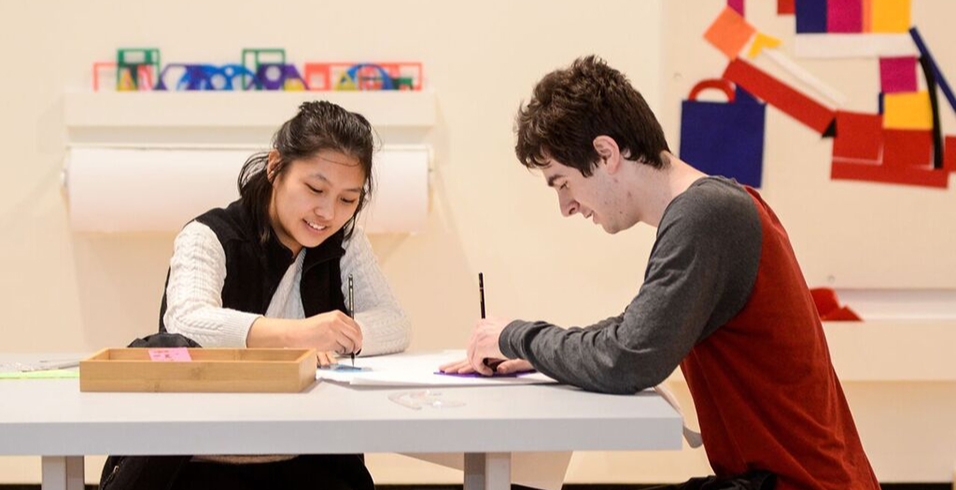 This spring, the Wellin Museum will open the second iteration of WellinWorks, a non-traditional museum space that encourages interaction and collaboration. As part of this ongoing program, a section of the gallery will be transformed into an experimental classroom to be utilized by Hamilton faculty, students, and community members to present projects and reactions in response to the work concurrently on view in Margarita Cabrera: Space in Between and This Place. WellinWorks is currently set to welcome over twenty Hamilton College classes ranging from Arabic to sociology, in addition to six K-12 related events, over the course of the spring semester.
An informal and evolving setting, the experimental classroom builds on the success of PlayScape, an interactive space inspired by artist Julia Jacquette's graphic memoir Playground of My Mind in 2017. In the PlayScape, visitors were encouraged to explore how design affects our development and they way we think using a variety of creative outlets, modular forms, and an encouragement to play. Like the PlayScape, WellinWorks exists in the grey area between a curated gallery and a community art space and seeks to break down the barriers and to reconsider how visitors can engage with museum spaces.
This version of WellinWorks opens at a time when the museum field is debating issues surrounding admission prices, visitorship rates, and the role of inclusion in engagement practices. Through interesting exhibitions and unique companion spaces, like WellinWorks, we encourage new visitors to come in and explore the possibilities of what a museum can be.
More Blog