Meet Liz Shannon: The Wellin's New Collections Curator
Author:
Lily Williams '21
Photo Credit
Janelle Rodriguez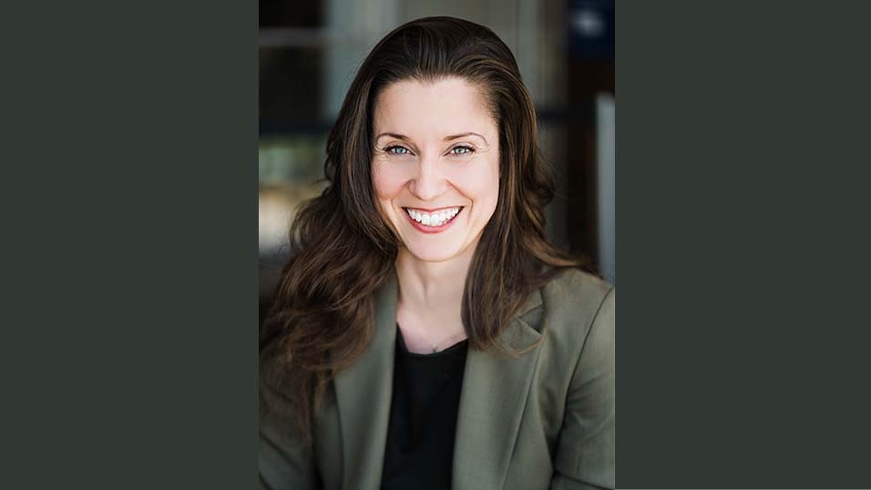 Liz Shannon is the Wellin's new Collections Curator! I had the pleasure of meeting Liz over Zoom and learning more about her and her new position here at the Wellin.
What is your role at the Wellin?
I am a collections curator. So as it sounds, I'm working specifically with the collection. I am kind of in charge of the care of the collection, managing the collection with Tracy, the Wellin's Johnson-Pote Director, and other members of the team, figuring out what we bring into the collection, and strategizing in terms of what we want the collection to look like in the future. I also think about how we use the collection and how we can meaningfully engage faculty, students, and the wider community with the Wellin collection. I am also in charge of changing the displays, making sure it's not just the same stuff that you see every time when you come into the museum. I actually have a lot of things with this position I guess, so further than taking care of the work, making sure conservation happens when it needs to happen, making sure that we have great records around what we hold, and conducting research into specific areas of the collection.
What are some of your past experiences?
I come to the Wellin from seven years in Miami where I worked in a bunch of different arts institutions. I should probably roll back even further than that because you can hear my accent. I am not from Miami and nor am I from New York state. I grew up in Britain, I'm actually half American, which is how I get to be in the United States without having made an unfortunate marriage. So I grew up in Britain, my mom's American and I studied art history. I ended up getting a PhD in the history of photography. So I'm a really super specialized photo person with an interest in photo books. Also, over the years, I got quite involved with contemporary art and curating contemporary art. So when I finished my PhD, I got a fellowship at a museum on Miami beach called the Bass Museum of Art. They have a historical art collection and they also curate from contemporary art, they work with a lot of contemporary artists to make exhibitions. So I went over to Miami, specifically for a one-year fellowship, and then I just kind of kept getting opportunities at different places and failed to leave. After the Bass Museum I worked at a very experimental, small initially artist-run space. I was working with contemporary artists to create a really cutting edge, kind of so-experimental-it-could-totally-fail-and-be-a-disaster-but- hopefully-not sort of exhibitions. And then I wanted to use my PhD a bit more and work with collections and get more museum experience. So I worked at a historic house called Vizcaya. I was an assistant curator there and then contemporary art and special projects curator. I also taught art history and history of photography at a couple of different institutions down in Miami. I worked mainly as an arts admin with a public art commissioning agency and consulting curator at the museum of contemporary art in North Miami. So I was working specifically with their collection which has quite a difficult history. So we were kind of trying to figure out what they had and what we could do with that.
How did you find yourself working at the Wellin?
So my experience has been a very mixed bag as I was figuring out what I was really interested in pursuing. I started to realize that the sweet spot for me professionally was going to be in a university art museum because I really enjoy working with students; I really like teaching. I'm really interested in art objects and pretty much nothing is boring to me. I think this also goes back to my PhD where I worked really extensively on one photo book. For me, with all of these objects, there're so many different ways to look at them. There are so many different lenses you can kind of bring to it, or at least you can come from almost any background and find something to latch on to. I would hope anything in our collection as well. And so when the Wellin advertised this position, I was just like, this looks really interesting. It's a university art museum in New York state, which I haven't actually really spent any time in, but looks good. Hamilton looks like a fantastic college. So, I applied and I was incredibly lucky and got the position and here I am.
How are you adjusting to life in Clinton? What is your favorite thing about it so far?
I'm completely fascinated by all the, um, to me slightly weird food stuffs you have here. I get very excited and fascinated every time. I went to the Hannaford's in Clinton the other day and saw a Whoopie pie. I still don't really know what that is. I was looking at it and thinking, I've read about them but I've never seen one before. So that was exciting.
I did have a really amusing experience when I first drove into Clinton. I used to watch Gilmore Girls a lot when I was doing my PhD. I used to like watching Gilmore Girls once a day, it was sort of my relaxing TV thing. So when I got to Clinton and I'm sure people have said this before, but it's like, Oh my gosh, it's like Stars Hollow, It's even got the little gazebo!
Do you have a favorite artist or style? What's your favorite piece in the Wellin's Collection?
I'm really bad at favorite artists' questions, because it's like asking a parent to pick their favorite child. I'm a photo person by background, so I'm always going to be kind of drawn to whatever's in the photography collection. But having said that, the Renee Stout The House of Chance and Mischief sculptural piece in Archive Hall is so interesting. It has a list on the back and such incredible detail, it lists the perfumes she was wearing when she made the work, and the songs she was listening to as well. It's frustrating too, because when I was looking at it, there's so much detail on there that you cannot even know. We've got those fantastic cases, so you can really see it almost completely in the round, but you still cannot get close enough to see all the details. So I'm excited at some point we'll move it and I'll be able to get close enough to really see all the, all the bits that were collaged on. So we'll have to try to think about how we can either document it or do something so we can show the wider details on this fantastic sculpture. I think that's probably one of my favorite pieces at the moment. There's really nothing in the collections that I'm like, "Oh no, I really don't like that." Everything I'm like, "Ooh, that's, that's interesting!" So I've got a lot of work ahead of me.
More Blog