NYSATA Joins Wellin For a Full Day Workshop:
New York State Art Teachers Association show off their work after a full-day workshop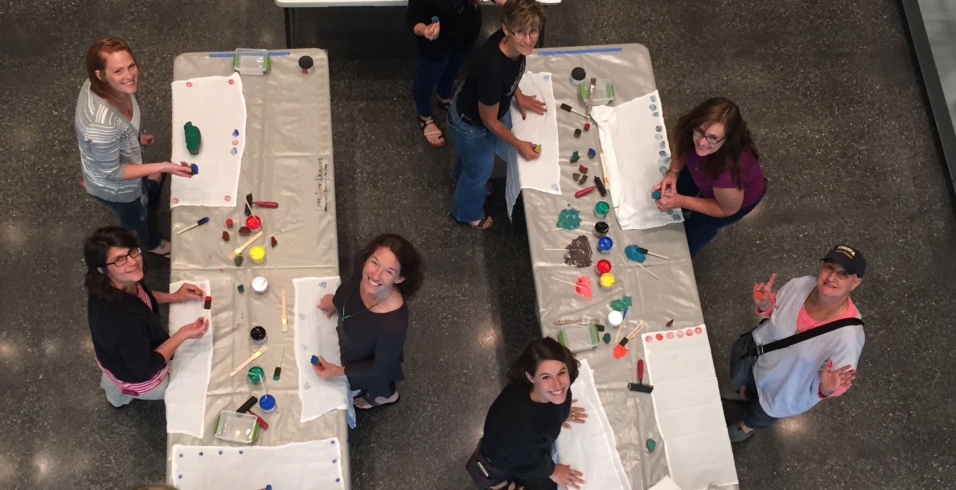 On Tuesday, June 30th, the New York State Art Teachers Association (NYSATA) joined us for a day of idea sharing and good fun. The day commenced at 10am with an intensive workshop outlining our visual thinking strategies and pedagogical philosophy. Following the session, the group recuperated all together for a lunch on the veranda. The group then moved upstairs to the overview classroom for an informative lecture led by Katherine D. Alcauskas, who is the Collections & Exhibition Specialist here at Wellin. Ms. Alcauskas provided an overview of the history of print making as well as an in depth look into our permanent print collection. Following the lecture, there was a printmaking session that allowed guests to apply new techniques using our Indian woodblocks on cotton fabric. Our day of workshops with NYSATA is just one of the ways we can learn strategies from the great recourses in our community.
More Blog