The Making of the Film Wellin Artists Reflect at 10 Years
Author:
Brett Novak, Filmmaker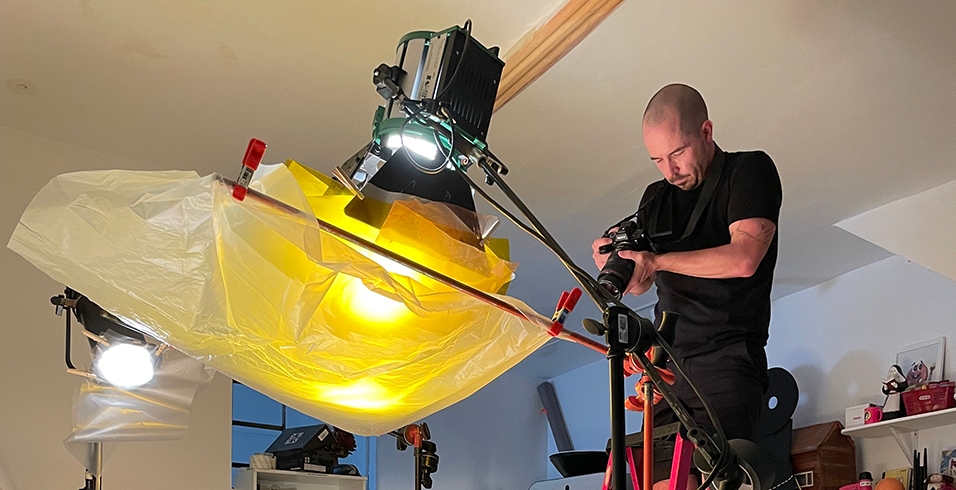 Wednesday, February 22, 2023
After 13 years of near constant international travel, I still have to explain to my well-meaning, cynical father that jetlag is indeed, a real thing. Eight cities, two continents, sixty-six hours flown, and thirteen hours behind the wheel might be the easiest summation I have per what it took for my zombie-of-a-self body to shoot this film. The hundreds of hours spent hunched over a computer editing footage still triggers memories of back pain, sore eyes, and a never-ending consumption of late night caffeine that I'm still detoxing from.
But of course, as the story goes, there's just something intangibly euphoric about finally "seeing it." Finding through the dozens of hours of raw footage, the common thread of experience these 12 artists shared. In terms of career impact, of course, but even more so the personal impact it had on their lives—when collaborating with the Wellin.
With much flattery, I have been entrusted with the very intimate task of meeting with these artists, most often in their private work studios and home living spaces, and having the chance to have an earnest and honest conversation on camera about a very often intense time in their lives. Some of these faces already knew mine, as I have had the honor of documenting several of their journeys leading up to their respective exhibitions since 2015, but most were allowing me into their space for the first time.
Over the course of 7 difficult months, whilst dodging and juggling some of the toughest flare ups during the early pandemic, I traveled solo to each of these artists' respective locations, put up a few cameras, and sat down with them, face to face. We discussed life, work, love, death—and of course their time with the Wellin. Their varying backgrounds and perspectives offered me a truly unique masterclass of sorts. An intimate set of nearly back-to-back conversations with a dozen accomplished artists in their own right—an experience that not many of those interested will have the opportunity.
Off camera, I was gifted beautifully connecting experiences getting to know everyone. Italian food in Ethiopia with Elias Sime, backyard picnics with Jeff Gibson and his kids, the honor of witnessing new works in progress from Yashua Klos, Yun-Fei Ji, and Renée Stout. My brain craved sleep, but my heart was full.
Although my own voice is heard next to never in the film, these interviews truly were closer to personal conversations rather than predetermined topics. I may go in with a small list of items I want to touch upon, but the soundbites found in this film most often organically come across, as people share from their heart. They found themselves supported, encouraged, given space, and given freedom. They had enough experience throughout their practice, whether before or after their time with the Wellin, that they knew—and enthusiastically expressed—just how special it was.
I related. These past several years of working with the Wellin have given me a new perspective on how one should feel when creating. That when given the opportunity to make something, if coupled with the trust, space, and love that I have been afforded by the Wellin team—that those hundreds of hours over sleepless nights spent editing actually feel worth something. That when people believe in you, sometimes, if you're lucky—you can do the same for yourself.
Click here to view the full film Wellin Artists Reflect at 10 Years on YouTube.
Images courtesy of Brett Novak
More Blog