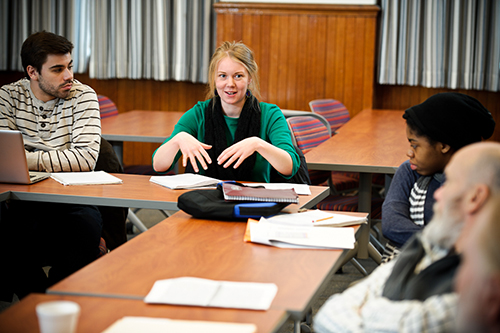 Hannah O'Connell '14 participates in a religious studies seminar in Benedict Hall.
A student goes deeper: meeting communities
In her summer research, Hannah Grace O'Connell '14 met Karen refugees from Burma who are becoming part of a Baptist congregation and Bosnian Muslims who established a mosque in a converted Methodist church. The project complemented O'Connell's religious studies coursework and took her deeper. "We're always getting to see how these religious traditions are actually enacted, so this was just one step closer to reality. This was actually getting to see these churches, getting to visit these places," she says.
More >>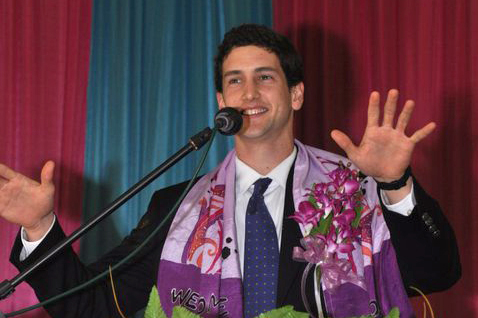 Billy Ford '10 in Malaysia.
A graduate's progress: promoting global freedom
An interest in Vietnamese Buddhism drew Billy Ford '10 to Vietnam to study his junior year at Hamilton College, and the experience set him on his career path. He now works at Freedom House, which describes itself as an independent watchdog organization dedicated to the expansion of freedom around the world.
More >>