Ben Goldman '17
Arts, academics and Gregorian chant
When Ben Goldman '17 visited Hamilton College, he says he met students who'd received College grants to do cool projects or attend conferences. "Now it's going full circle; I'm getting funding to do a really cool project that I'm really passionate about," says Goldman, who got a grant to travel to Quarr Abbey, on the Isle of Wight, to study Gregorian chant. Goldman, who majors in dance and sociology, picked Hamilton in part because it gave him the flexibility to combine the arts with more traditional academic interests.
More >>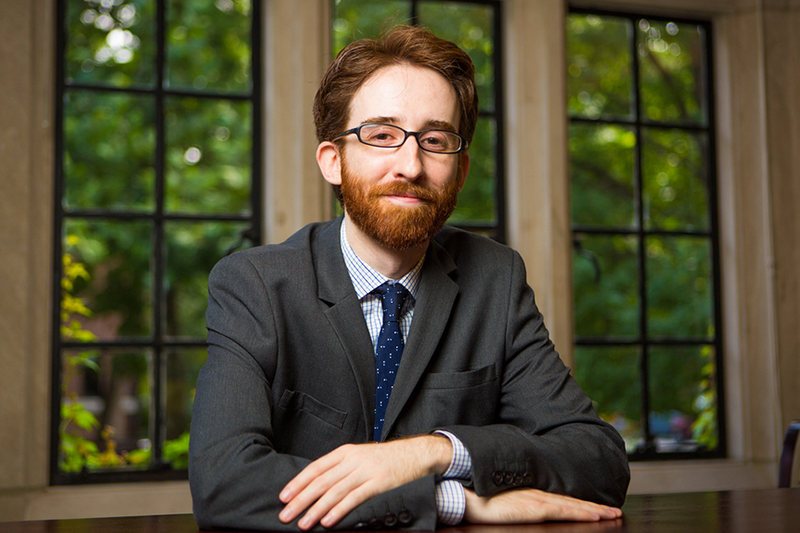 Chris Takacs '05
A graduate's progress: a book and pursuit of a Ph.D.
Chris Takacs '05 entered Hamilton College expecting to major in philosophy, then discovered the passion that became his career. He's pursuing a doctorate in sociology at the University of Chicago and recently published a book with a man who was his professor at Hamilton, Dan Chambliss, the Eugene M. Tobin Distinguished Professor of Sociology.
More >>