Art '64 and Karen Massolo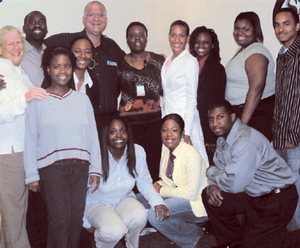 "Establishing a scholarship to support disadvantaged students and augmenting it through a charitable remainder unitrust have been among the best investments we have ever made. The scholarship enables recipients to attend a first-class liberal arts college they never may have dreamed possible and enhances the lives of the entire Hamilton community by increasing diversity. The trust has been financially sound; as the endowment grows, so do our payments and the ultimate addition to the scholarship."

Art '64 and Karen Massolo, parents of Arthur '93, have long been associated with LINK Unlimited, a program that "adopts" promising youths in Chicago and provides them with educational assistance in preparation for college and beyond. They endowed the Arturo Domenico Massolo Memorial Scholarship at Hamilton — which benefits LINK students — in memory of Art's grandfather. Their two-life unitrust that is invested with Hamilton's endowment makes payments to them now; at the conclusion of the trust term, the principal will be added to the scholarship, supporting even more students in the future.