12th Annual AIDS Hike for Life is April 25
---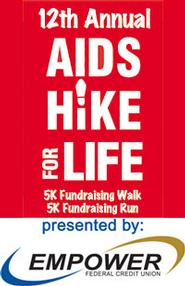 The 12th Annual AIDS Hike for Life will take place on Sunday, April 25, at 11 a.m. The 5k (3.1 mile) fundraising run and walk on Hamilton's campus will benefit AIDS Community Resources, a not-for-profit organization.

The organization's mission is to respond to the AIDS epidemic by working to prevent the incidence of HIV infections, enhance the quality of life for people infected/affected by HIV/AIDS, collaborate in communities to address HIV/AIDS related needs in the Central, Northern, and Mohawk Valley regions of New York State, facilitate access to available resources and end discrimination. All of the money raised stays within the Mohawk Valley.

Several teams of Hamilton students and employees have already registered including Gamma Xi, Class of 2010, Alpha Theta Chi, Phi Beta Chi, Special K, Delta Chi and Team Career Center.