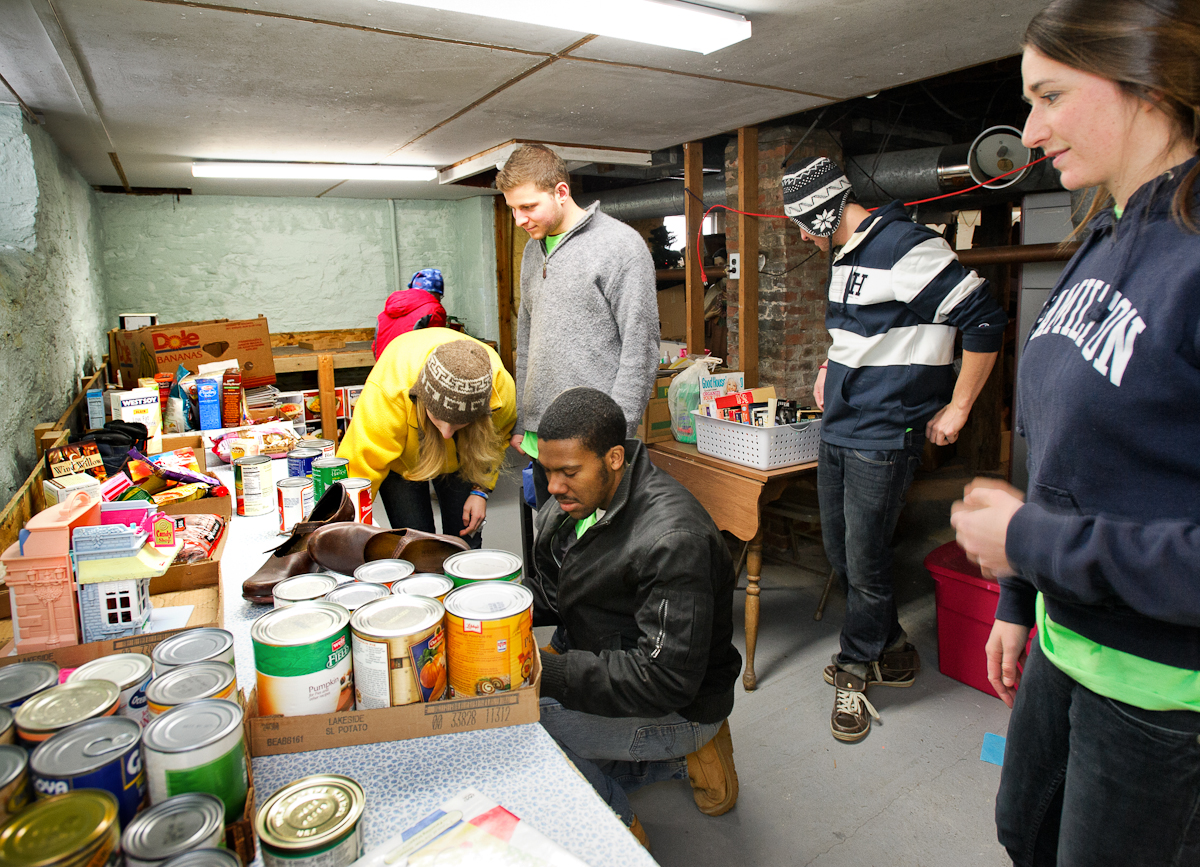 Nearly 150 students will gather for Hamilton's 17th annual Martin Luther King, Jr., Service Day on Saturday, Jan. 24. The community service event, run by the Hamilton Association for Volunteering, Outreach and Charity ( HAVOC), sends students to a wide variety of non-profit organizations across the area for volunteer work.
Volunteers will gather at the Fillius Events Barn at 10:45 a.m. for instructions, then board buses at 11:15 and return to Hamilton around 3:30 p.m.
This year's sites include the Kirkland Town Library, Clare Bridge of Clinton, Johnson Park Center (JCTOD), Dunham Public Library (Whitesboro), Emmaus House, For the Good, Hazel Carpenter Home, Inc., Hope House, Kirkland Art Center, Lutheran Homes, Masonic Care Community, Rome Nursing Home, Spring Farm Cares, Study Buddies, Town of Madison Historical Society, Upstate Cerebral Palsy and Utica Public Library.
Students will spend the afternoon doing work such as painting, cleaning, reading and sorting items. Utica Mayor Robert Palmieri is scheduled to join the group at Study Buddies for a drum circle at around 2:15 p.m.