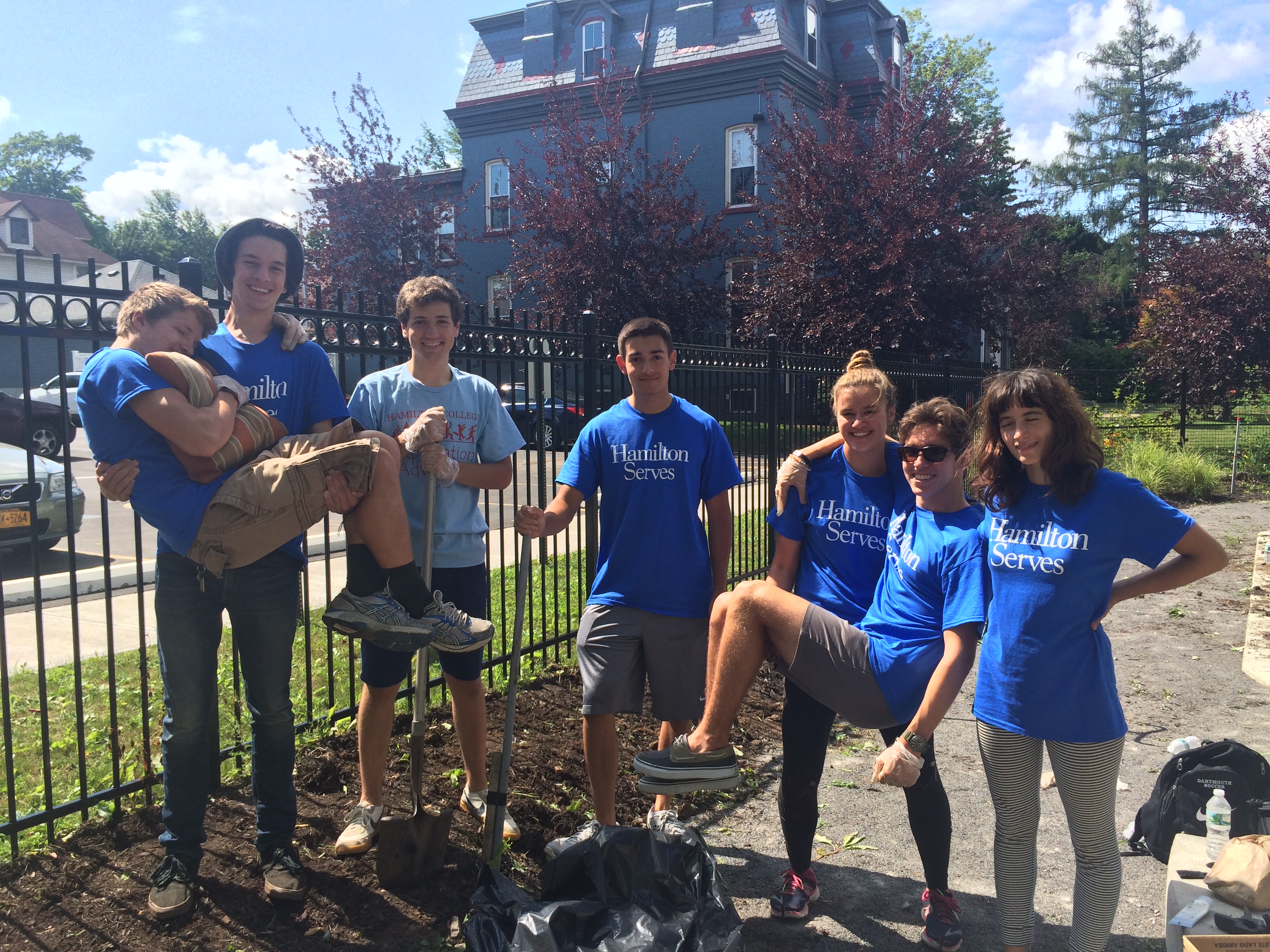 The 475 members of Hamilton's Class of 2019 got a glimpse of the area and at the same time helped area non-profit agencies when they participated in the 8th annual Hamilton Serves on Aug. 26. Students spent the morning volunteering at one of 43 local non-profit agencies.
Among sites they visited were the Ava Dorfman Center, Rome Clean & Green, Rome Art & Community Center and Jervis Public Library in Rome, and Emmaus House, Hope House, Neighborhood Center, Utica Public Library and MV Resource Center for Refugees in Utica.
Hamilton Serves began as an Orientation activity in 2008 with the class of 2012.
Director of Community Outreach Amy James described the motivation for the annual event. "We like to get the idea of service embedded early so that new students will realize how easy it is to get off the hill and reach across what might seem like a 'great divide' between the College - way up here on the hill - and the surrounding area."
James said that local non-profits appreciate Hamilton Serves. "Agencies love our students. They're so glad for the help and I think pleasantly surprised when it comes to them en masse like this."
See WIBX News coverage of Hamilton Serves, and look below for additional social media coverage of first-year students' first few days at Hamilton.