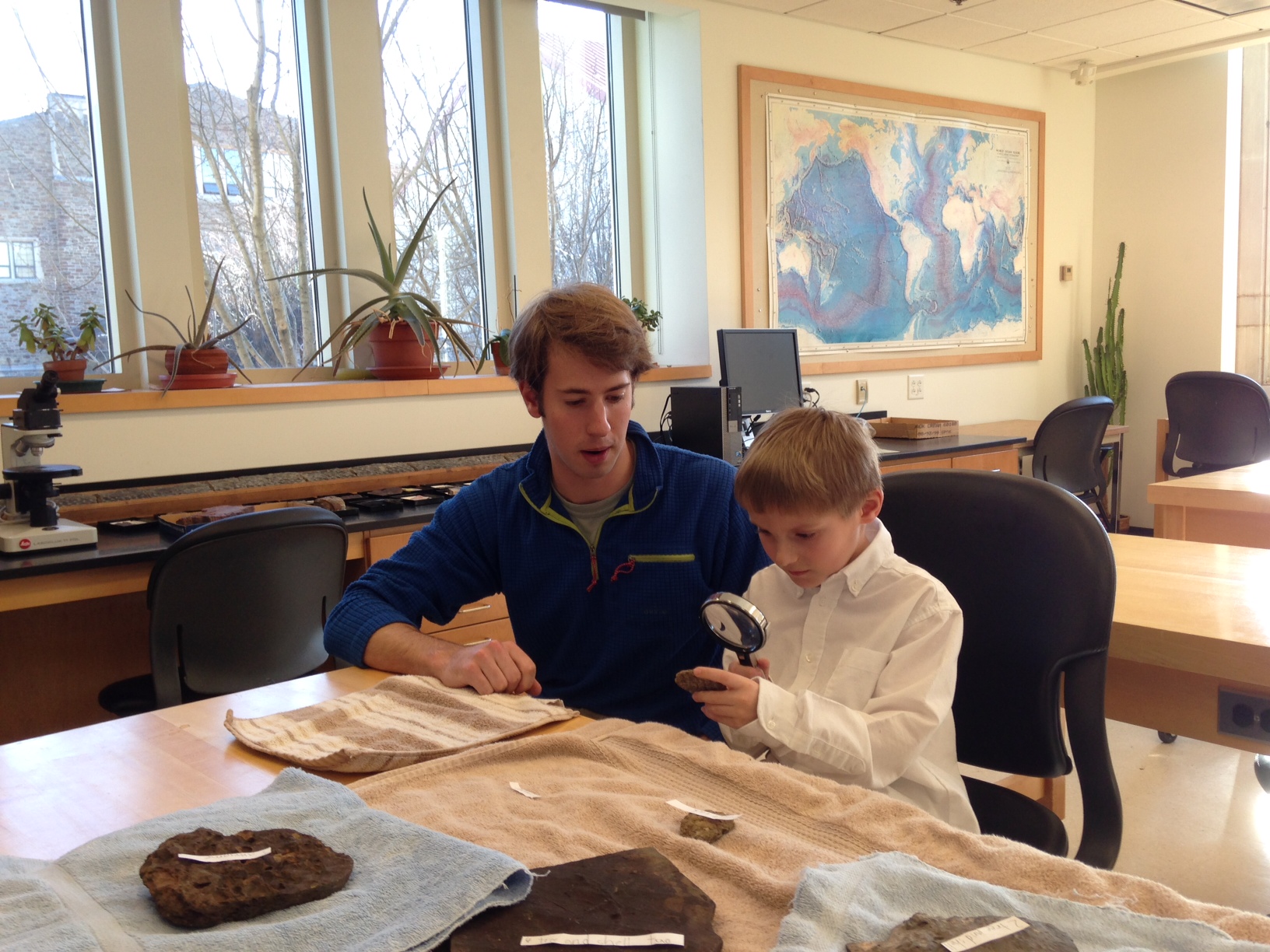 Colyer Woolston, a senior with a passion for the natural sciences, had an opportunity to share his interest in paleontology recently when he mentored John Musante, a first grade student at Clinton Elementary School.
The two examined fossil specimens in the laboratory of Cynthia Domack, professor of geosciences. Woolston is currently taking Geosciences 499: Independent Study in Advanced Paleontology: Special Topics in Paleobiology and the Fossil Record with Domack.
Musante is the son of Robert and Karen Musante of Clinton. In addition to his mentoring sessions with Woolston, he plans to visit Domack and examine some special geologic specimens on display in her office.
Woolston, the son of William and Allison Woolston of Denver, Colo., will graduate in May with a major in environmental science and minors in geoscience and comparative literature. He loves the outdoors and is an avid nature enthusiast. He is currently planning a career in environmental law and/or environmental policy. Woolston attended the Hotchkiss School in Lakeville, Conn., prior to attending Hamilton.