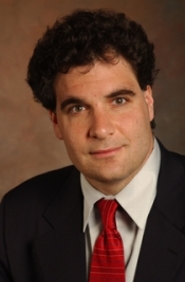 Joseph Fornieri, Rochester Institute of Technology professor of political science, will present a lecture titled "Abraham Lincoln, Philosopher Statesman" on Monday, Nov. 3, at 7 p.m., in the Kennedy Auditorium, Taylor Science Center. The lecture will be followed by a panel discussion; both are free and open to the public.
Panelists will include Frank J. Williams, former Chief Justice, Rhode Island Supreme Court, and former award-winning newspaper reporter and author
Dr. David Frisk. Hamilton College Professor of History Douglas Ambrose will serve as moderator.
Fornieri is an expert on the political ideology of Abraham Lincoln. He is the author of the recent Abraham Lincoln, Philosopher Statesman (2014, Southern Illinois University Press); Abraham Lincoln's Political Faith; and editor of The Language of Liberty: the Political Speeches and Writings of Abraham Lincoln.
The lecture and panel are sponsored by the AHI Undergraduate Fellows.