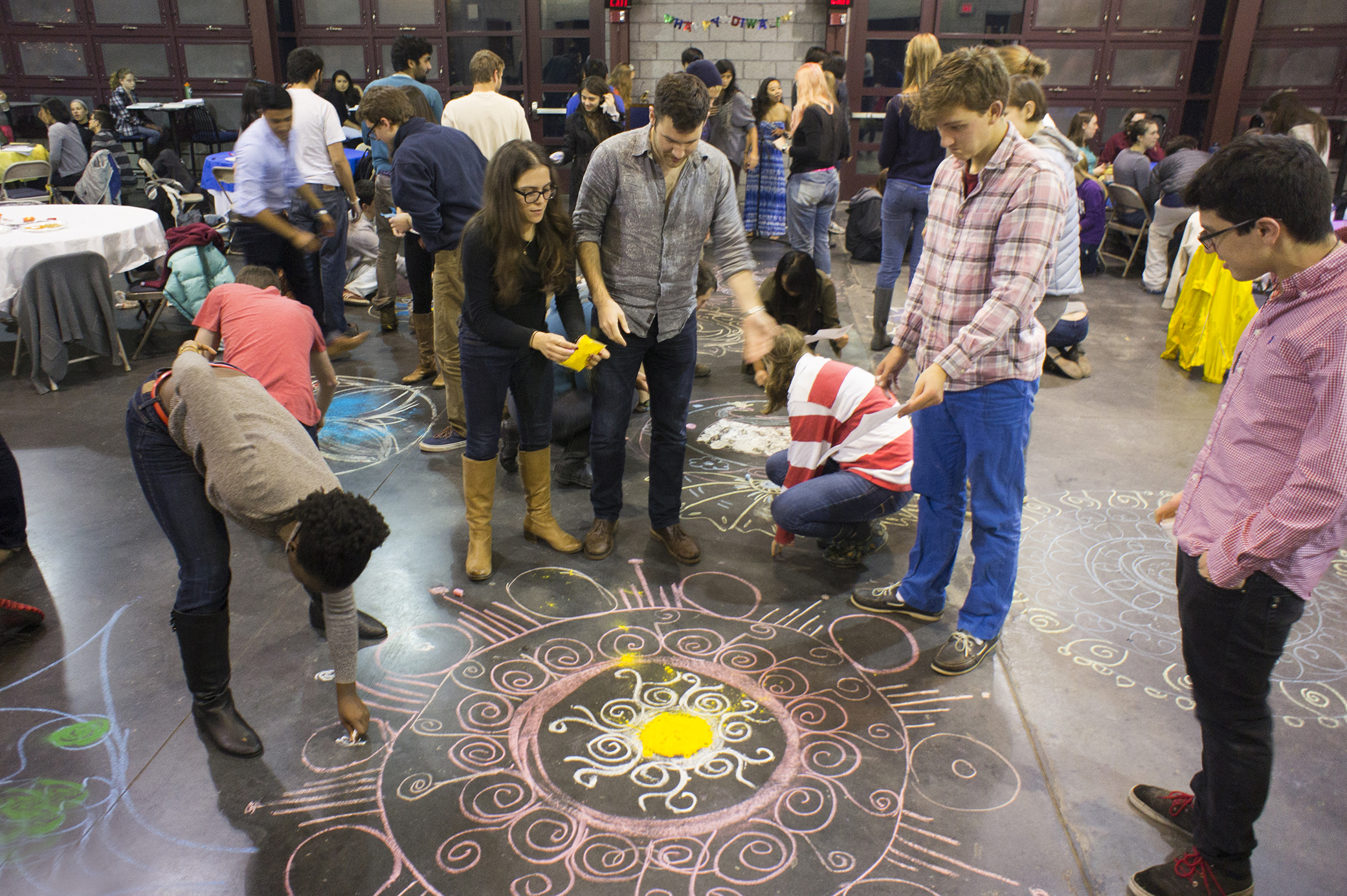 Every year around late October or early November, Hindus, Jains and Sikhs across the globe gather to celebrate the festival of lights known as Diwali. Diwali signifies the spiritual victory of good versus evil, knowledge versus ignorance, and light versus darkness. Hamilton's Asian Cultural Society (ACS) hosts Diwali each year and this year celebrated with an interactive DIY Rangoli.
Rangoli is a traditional Indian art in which patterns are created on the floor using materials such as dry flour, flower petals, and colored rice or sand. They are meant to be sacred welcoming areas for Hindu deities.
Participants were given a Rangoli template as well as chalk, colored sand, and colored powder to create their own rangolis. More than 15 different designs were created to commemorate this festival.