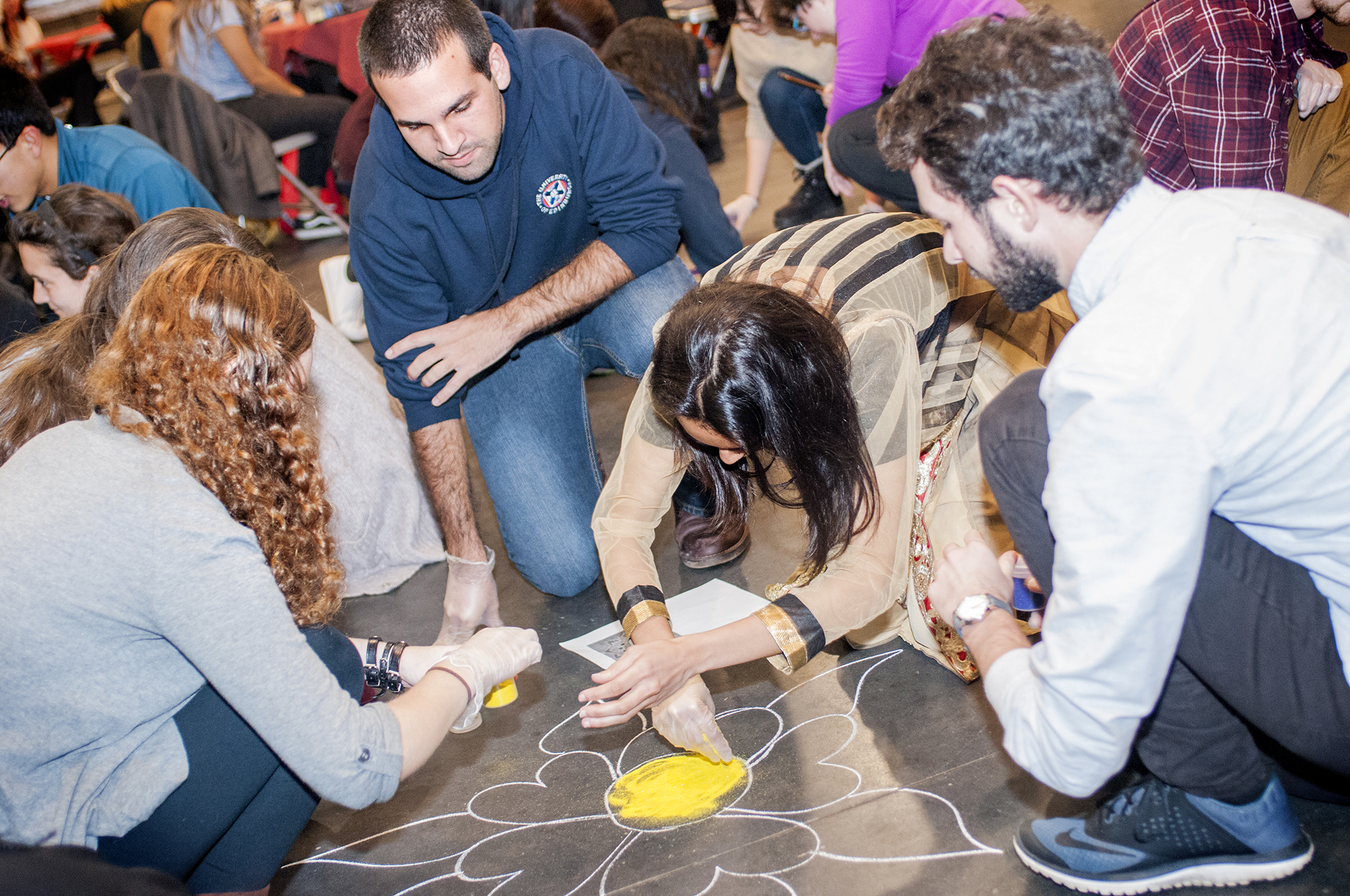 Hamilton's Asian Cultural Society (ACS) hosted Diwali with a Bollywood performance by WesMalai from Wesleyan University and DIY Rangoli on Oct. 31.
Diwali is a festival of light celebrated by Hindus, Jains, Buddhists, and Sikhs in late October and early November. The festival gets its name from the row (avali) of clay lamps (called deepa) that Indians light outside their homes to symbolize the inner light that protect us from spiritual darkness. It is often celebrated with family gatherings, glittering clay lamps, festive fireworks, strings of electric lights, bonfires, flowers, sharing of sweets, decorating rangoli and worship to Lakshmi.
Rangoli is a folk art from India in which patterns are created on the floor in living rooms or courtyards using materials such as colored rice, dry flour, colored powder, colored sand or flower petals. The purpose of rangoli is decoration, and it is thought to bring good luck.
Each group at the ACS event was given colored powder and chalk to create their own rangoli. Hamilton's festival was a success with 10 colorful rangoli designs ultimately created on the floor.