Adventure Writing Class Explores Blue Mountain
---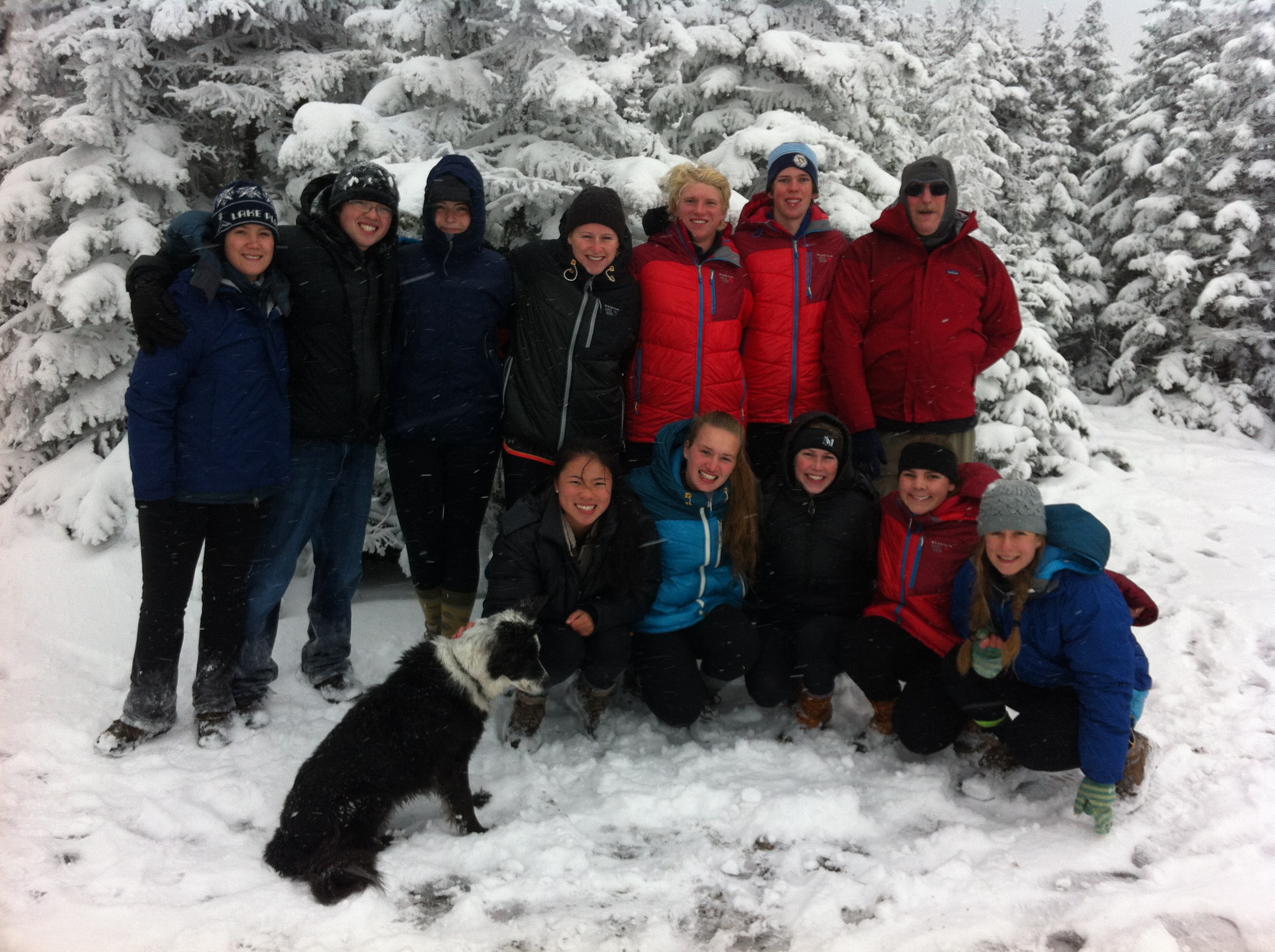 Students in Writing 111, Adventure Writing, got to experience snow a little early when they climbed Blue Mountain in the Adirondacks on Oct. 26. The students will write essays based on the experience, which included coping with the first serious snowfall of the season in the Adirondacks.
First-year students on the trip were Eliza Burwell, Alexander Cornwell, Emily Davidshofer, Benjamin Drebing, Teal Gosselin, Katherine Hayse, Rachel Lannino, Anne McGarvey, Hannah Staab, Caroline Von Stade and Devin White. They were accompanied by their instructor, Publius Virgilius Rogers Professor of American History Maurice Isserman, Assistant Director of Outdoor Leadership Sarah Jillings and Indy, the Jillings' dog.
The Adventure Writing class, new this year, is a continuation of the students' participation in the Adirondack Adventure pre-orientation program.