Alex Morrison '05 Discusses Retailer Tracking on NBC's Today Show
---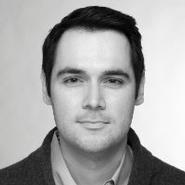 Alex Morrison '05 appeared on the Today Show on July 16 to discuss digital marketing.
Morrison is the senior vice president of Grey Group, an international advertising and marketing agency. While on the Today Show, he explained the techniques of companies such as Google and Amazon to track shoppers. Through Wi-Fi sensors inside of stores that pick up on Wi-Fi signals in cell phones, companies know where a shopper is and what section of a store the shopper is looking at.
Recognizing the alarm this may cause among shoppers, Morrison explained that the intent of the companies is not to be secretive about spying, but to create a more personalized experience for the shopper.
Morrison graduated from Hamilton in 2005 with a degree in economics and a minor in music. He went on to earn his MBA from Columbia Business School. While at Hamilton, he was a member of the Buffers.