Alice Popejoy '09 Awarded National Science Foundation Graduate Research Fellowship
---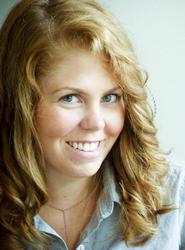 Alice Popejoy '09, who will be a doctoral student in the Public Health Genetics Program at the University of Washington School of Public Health in Seattle this fall, has been awarded a National Science Foundation (NSF) Graduate Research Fellowship for genetics and bioethics research.
The NSF Graduate Research Fellowship Program (GRFP) recognizes outstanding graduate students studying in the fields of science, technology, engineering, and mathematics. This year, 2,000 students received the award out of many thousands of applicants nationwide. GRFP fellows receive three years of support, a $30,000 annual stipend, a $12,000 cost-of-education allowance to the institution, international research and professional development opportunities, and TeraGrid Supercomputer access.
"Since I started taking biology back in high school, I have been interested in working at the intersection of genetics and society, including the ethical and legal implications of genetic research," says Popejoy. "Working with Hamilton Prof. Jinnie Garrett at Hamilton provided a unique opportunity to explore public knowledge and attitudes about genetic information and the law, and she encouraged me to develop my thesis in biology on this topic. This interdisciplinary program in Seattle is exactly what I was hoping to find in a graduate school, and the NSF Fellowship will allow me the flexibility to combine my areas of interest and pursue independent research goals at the University of Washington."
At Hamilton, Popejoy majored in biology and French. She was a T. J. Watson Fellowship nominee and an Emerson Summer Research Grant recipient. She is currently the Public Policy Fellow at the Association for Women in Science.