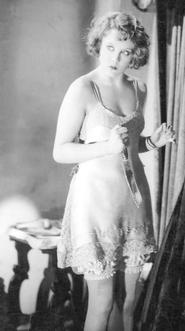 The F.I.L.M. (Forum on Image and Language in Motion) series will present the Alloy Orchestra accompanying Alfred Hitchcock's 1929 thriller Blackmail on Sunday, April 5, at 2 p.m., in the Kirner-Johnson Building's Bradford Auditorium. The film will be followed by a discussion with the orchestra members—Terry Donahue, Roger Miller and Ken Winokur. The event is free and open to the public.
Alloy Orchestra is a three-man musical ensemble, writing and performing live accompaniment to classic silent films. Working with an outrageous assemblage of peculiar objects, they thrash and grind soulful music from unlikely sources. Performing at prestigious film festivals and cultural centers in the U.S. and abroad (including the Telluride Film Festival, The Louvre and Lincoln Center, among others), Alloy has helped revive some of the great masterpieces of the silent era. An unusual combination of found percussion and state-of-the-art electronics gives the Orchestra the ability to create any sound imaginable. Utilizing their famous "rack of junk" and electronic synthesizers, the group generates beautiful music in a spectacular variety of styles.
Alloy collaborates with some of the world's best archives and collectors (such as the George Eastman House, The British Film Institute, Paramount pictures and others) to present audiences with the very best available prints of some of history's greatest film.
Upcoming events in the F.I.L.M. series include:
• Sunday, April 19: A marathon screening of James Benning's "California Trilogy"
• Sunday, April 26: Ross McElwee presents Photographic Memory (2011)
• Sunday, May 3: James Benning with his performance: "Two Cabins"