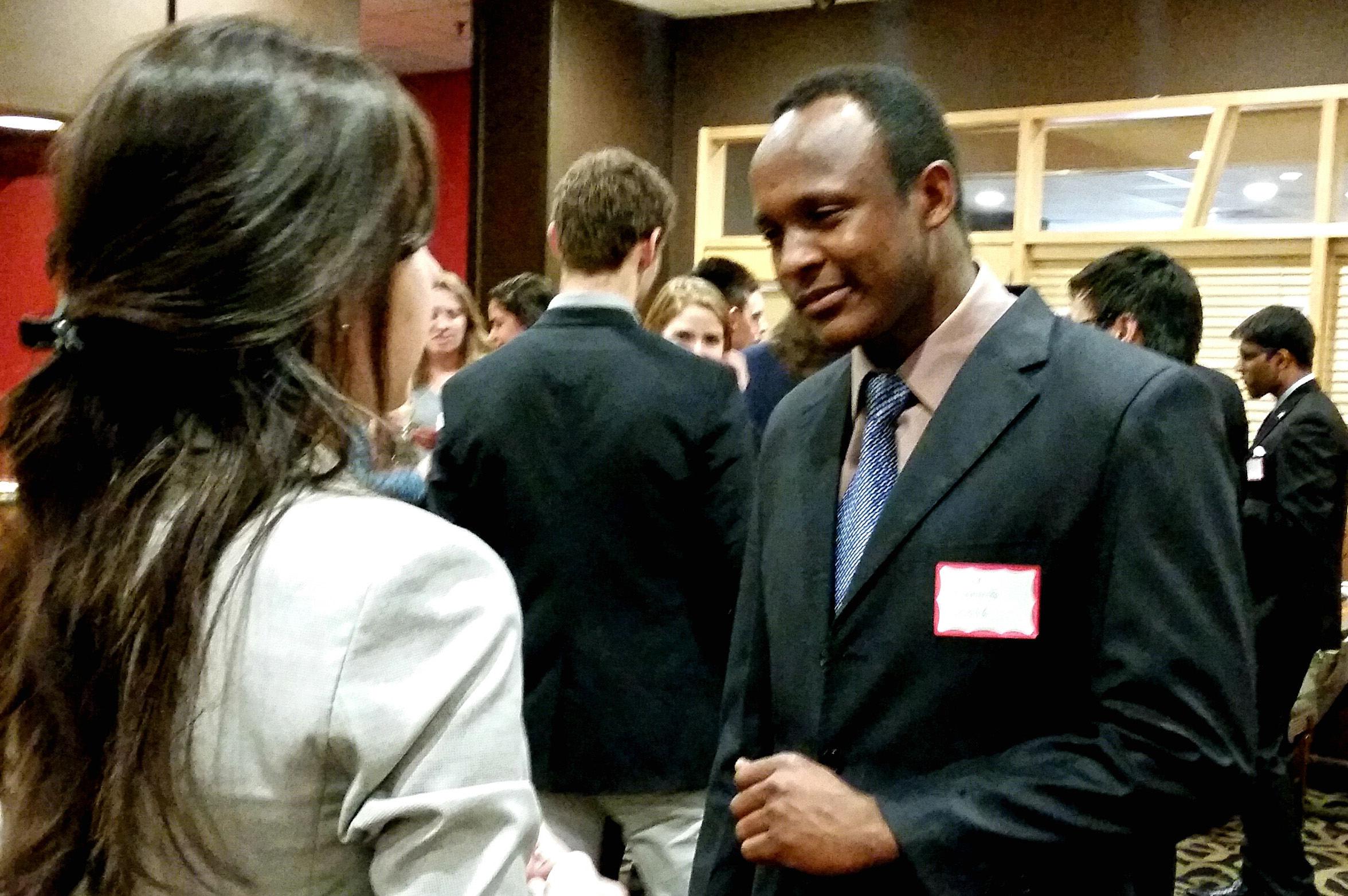 Hamilton's Levitt Leadership Institute participants spent their first week of spring break refining leadership skills and networking in Washington, D.C. Their activities included events with personnel in the Department of Justice, Department of State, the U.S. Agency for International Development and many other organizations.
Expanding their networking beyond these institutions, the students seized the opportunity to gather with Hamilton alumni and students participating in the semester-long D.C. program. They organized a reception with both groups at which Levitt Leadership Institute founder Ambassador Prudence Bushnell addressed the group. In her remarks she challenged participants and guests to become the next civilian leaders. Among the guests at the dinner were Amy Goldstein '11, Becky Cairns '11, Lia Parker-Belfer '16, Nejla Asimovic '16, Cassie Dennison '16, Flo Turiaf '17, Rachel Pollan '16, Joanna Stiles '15, Isabel Krakoff '14, Zoe Aldrich '15, Lynman Munschauer '13, Kim Bauer '08, Alex Singh '11 and Claudius Zorokong '08, among others.
The Levitt Leadership Institute is a two-week program designed to help students hone and practice leadership skills. The first week of the program takes place on campus where students learn about different leadership styles and techniques. By the end of the first week students have identified common issues around which they plan to organize a leadership event. The second week, conducted in Washington, D.C., focuses on group visits to various institutions, lectures from experts at those organizations and networking opportunities related to those issues. The institute is led by former U.S. Ambassador Prudence Bushnell and Christine Powers, a leadership-training expert.