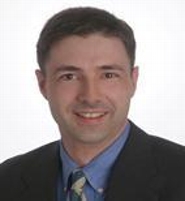 Lieutenant Colonel Eric Hannis '90, senior fellow for defense studies at the American Foreign Policy Council in Washington, D.C., will present the second annual Josiah Bunting III Veterans Day lecture on Tuesday, Nov. 11, at 7:30 p.m., in the Fillius Events Barn. The lecture is free and open to the public.
Hannis joined the American Foreign Policy Council in 2012 as senior fellow in defense studies. He has worked with and for the Department of Defense, Congress and NASA including experience in private sector government relations, on Capitol Hill, in the Pentagon and on active duty military service as an officer in the U.S. Air Force. Hannis is currently the country director for Central Asia (Kyrgyzstan, Kazakhstan, Turkmenistan, Uzbekistan and Tajikistan) for deputy undersecretary of the Air Force for International Affairs.
Hannis previously held the position of executive director at Etherton & Associates, a defense consulting firm, as well as vice president at the Russ Reid Company. During his tenure on Capitol Hill, he served as a senior aide to former House Appropriations Committee member Rep. Dave Weldon (FL), handling defense, NASA, military space and foreign affairs issues. Hannis previously also served as military legislative assistant and principal defense advisor to Rep. Randy Forbes (VA), a senior member of the House Armed Services Committee (HASC) and current chairman of the HASC Readiness Subcommittee.
During his more than six years in active service in the U.S. Air Force, Hannis served on the air staff in the Pentagon as well as on the U.S./Korea Combined Forces Command staff at Camp Walker, Taegu, Republic of Korea. He is currently a lieutenant colonel in the Air Force reserves.
Hannis' lecture is sponsored by the AHI Undergraduate Fellows.