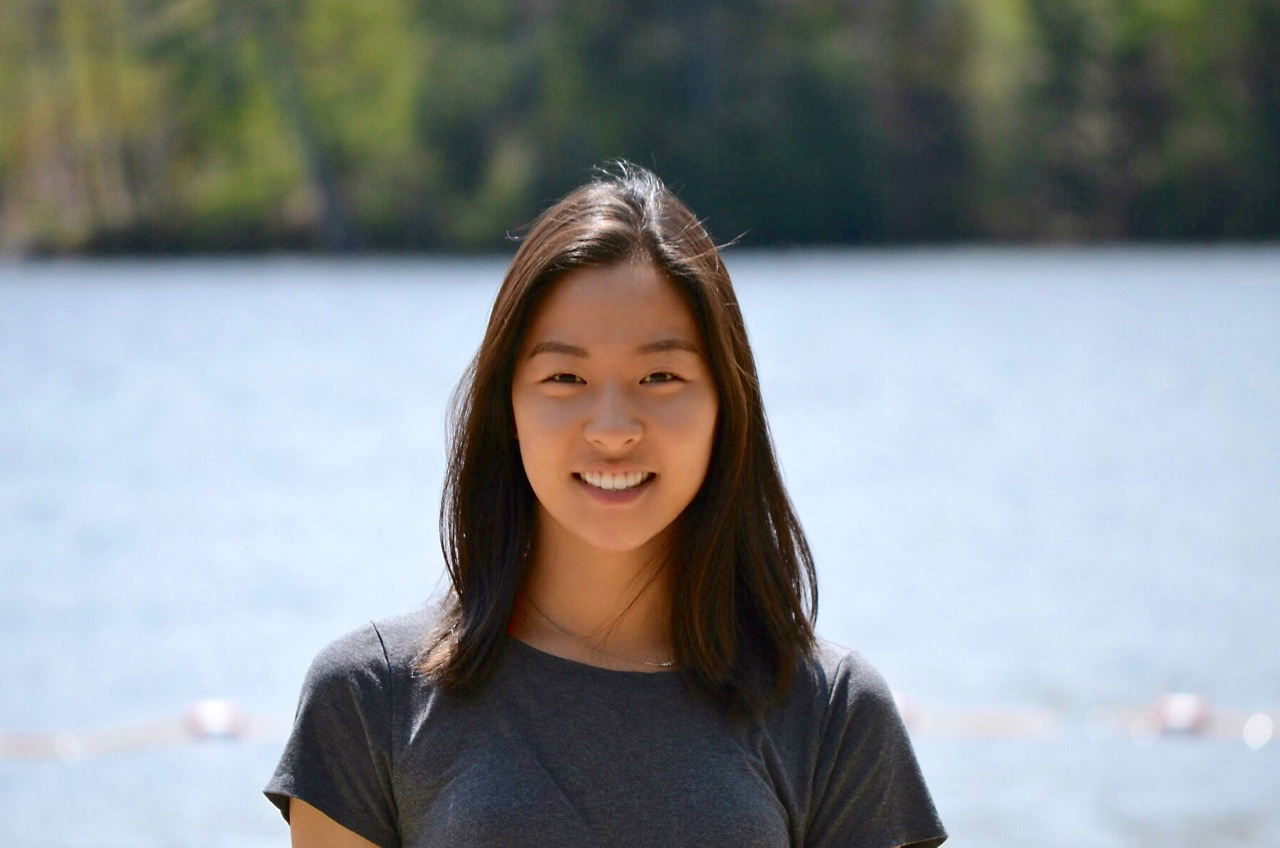 For many college students finding an internship – especially a fulfilling internship related to their career interests – can be challenging. This summer Emily Han '19 has not only obtained her own meaningful internship, she's helping other students find their own as well. She's working for Vocate, an online platform that connects students with employers by providing curated internship and entry-level job matches.
Han has already helped a number of students find great opportunities, and she is looking forward to how much she can learn from her internship experience. Han is a participant in First Year Forward, a Career and Life Outcomes Center program that prepares first-year students to gain career-related experience.
At Vocate, Han's tasks include conducting research, sitting in on marketing meetings, holding student interviews, and providing matches that pertain to the student's interests, wants and experience. Within just the first few weeks, she became highly successful at conducting insightful interviews that would help connect students to great matches. Han has been happy to gain that experience, commenting, "The majority of college students only ever sharpen their skills as an interviewee, not as an interviewer."
She also builds detailed profiles for the students, which Vocate uses to identify connections with potential employers. For each student she interviewed, Han explained, she was able to see the process from start to finish. "The most fulfilling part of my internship," she said, "is the ability to see the results and effects my roles have played." Particularly as a student herself, helping others find great opportunities has been highly rewarding.
Han is also gaining valuable career-building experience for herself. After just completing her first year at Hamilton, she is still determining which career paths hold the most interest for her. One thing she knows for sure, however, is that she enjoys working in an entrepreneurial environment. She appreciates that Vocate, as a startup, has a "fast-paced and collaborative atmosphere." In such an environment, she's gaining a wide-ranging set of skills, including "community marketing, student onboarding [and] business strategy."
While she works to connect students with worthwhile opportunities, Han is undoubtedly building future possibilities for herself as well.