Anechiarico Co-authors Detainee Policy Paper
---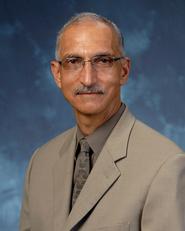 Frank Anechiarico, Maynard-Knox Professor of Government, has co-authored the lead article, titled
"Looking Back to Go Forward: Remaking US Detainee Policy,"
in the March/April edition of the American Bar Association
National Security Law Report
. In the article, Anecharico and co-author and Lt. Col. James M. Durant III explain why and how detainee policy applied to those labeled enemy combatants collapsed and failed in 2008. The authors argue that the most effective way for the Obama Administration to reassert the rule of law and protect national security in the treatment of detainees is to direct review and prosecution of detainee cases to U.S. attorneys and adjudication of charges against them to the Federal Courts.
The article is directed to scholars, policy makers and the many others interested in why a new, formalized approach is necessary, looking back, and what the new approach should be going forward. The authors seek to discern a way to reestablish values of justice and national security as the basis of a policy on detention — a policy that they contend must be rebuilt.
During the 2008-09 academic year Anecheciaro served as the Distinguished Visiting Professor of Law at the United Stated Air Force Academy.