Anechiarico '71 Participates in International Summit
---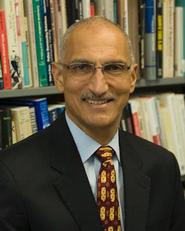 Maynard-Knox Professor of Government and Law Frank Anechiarico was an organizer and addressed delegates at the 10th New York City Global Partners Summit "Public Integrity: Anti-Corruption Strategies, Economic Development and Good Governance" June 6-8 at Fordham University School of Law.
Delegates representing 26 international cities participated in the summit focused on the challenges and successful strategies employed by cities around the world to expose and stop corruption. The keynote address was given by the New York City Mayor Michael Bloomberg.
According to a press release issued by Mayor Bloomberg's office, "New York City Global Partners, Inc. represents the Bloomberg Administration's international approach, connecting the City of New York with dozens of other world cities in active and substantive ways through innovative policy exchanges."
In May Anechiarico presented two lectures in Europe. On May 9 he addressed the Netherlands Inter-university Forum on Public Integrity in Amsterdam. Later in the month, he spoke at the Law School of Katholieke Universiteit Leuven, Belgium, where he also served on a criminology Ph.D. dissertation jury.