Arlene Blum Speaks of Mountains and Molecules
---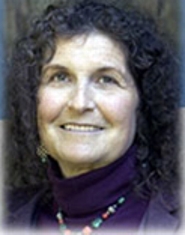 Arlene Blum's Feb. 21 lecture at Hamilton on "mountains and molecules" began with an autobiographical account of how she has built a remarkable career in otherwise unlikely circumstances. Blum is founder and executive director of the Green Science Policy Institute (GSPI), an organization that serves as a watchdog group for regulations that may have adverse health effects.
In the 1960's, when Blum began her undergraduate education at Reed College in Portland, Ore., she was one of only four women in her introductory chemistry class. Nevertheless, she found a love for the subject and went on to earn her Ph.D. in biophysical chemistry. One of Blum's first major scientific projects was a widely publicized study that concluded a common chemical used as a flame retardant in children's pajamas was toxic and a likely carcinogen. After publication, Blum's study influenced the federal government to issue a ban on the chemical, an action undoubtedly beneficial for a generation of children's long-term health.
Equally impressive about Blum's first study is the fact that she finished her paper as she attempted to climb Mt. Everest. She was the first American woman to do so. When Blum had first pursued her recreational passion for mountaineering after school, she had been told that women were only allowed to accompany the men as far as the base camp and only for the purpose of helping with the cooking.
Blum defied this regulation to become an accomplished climber, a member of the first all-female expedition to climb to the summit of Denali and an organizer of an all-women expedition to put the first woman on the summit of Annapurna I in the Himalayas. Blum spent 26 years climbing mountains and traveling around the world before she decided to return to practicing science for the public good.
Building on her earlier research, Blum's lecture focused on her current project, an investigation of the toxicity of flame retardant chemicals that are primarily used in the production of common pieces of furniture including couches and chairs. Over the past six years, Blum's studies and papers have conclusively shown that several unregulated chemicals currently used in reducing the flammability of furniture pose a high level of risk to both humans and the environment. Despite this, the government has so far taken no action to regulate the toxic materials and manufacturers are unwilling to cease production.
What especially frustrates Blum is the fact that these chemicals are used in the production of furniture for extremely small fire safety benefits while posing a much higher relative risk to health. For example, the average couch treated with the fire retardant chemicals Blum works with resists an open flame for an average of three seconds over a non-treated couch. In exchange, a couch that catches fire produces twice as much smoke, six times the carbon monoxide and a staggering 88 times the amount of soot. If the couch doesn't catch fire, it still continues to release the chemicals into the confines of a home affecting humans and pets. Given that a small minority of fires are caused by open flames in the first place, it seems to be an unwise trade-off.
The last part of Blum's lecture focused on her advocacy for her findings and
her work in the arena of public policy, trying to get current regulations on toxic
chemicals changed. Working primarily in California, Blum's efforts have
just recently led to an announcement by Governor Jerry Brown of a commitment to reevaluate California's flammability standards in a way that will reduce the use of toxic chemicals.
From mountains to molecules to changing public policy, Blum's career is truly
remarkable. Of particular interest to Hamilton students, she prefaced her
accomplishments by crediting her liberal arts education for helping her develop skills in the areas of critical thinking, evaluation, problem solving and creativity. With these skills, Blum has been able to make such powerful impacts in multiple fields and contribute to the betterment of society.