Art Rynearson '71 Announces Publication of Legislative Drafting Step-by-Step
---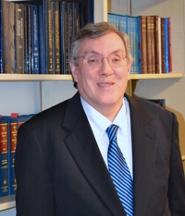 Art Rynearson '71 recently announced the publication of his book Legislative Drafting Step-by-Step (Carolina Academic Press, 2013), in which he discusses the skills and best practices that he acquired in more than 26 years of drafting legislation in the US Senate's professional drafting office, the Office of the Legislative Counsel. When asked about how Hamilton helped in the creation of his book Rynearson replied, "Hamilton's influence on my book is even greater than my acquired writing skills. Hamilton introduced me to Capitol Hill, when I served on Hamilton's first Washington Semester Program in the fall semester of 1969 and interned in the House of Representatives." By teaching legislative drafting and showing its connection to rule-of-law values, he hopes the book can help to restore the constitutional balance, if only in a small way.
Art Rynearson majored in government at Hamilton, and is a member of Phi Beta Kappa. Rynearson went on to receive a J.D. from Cornell University Law School. He drafted foreign relations and immigration law-related legislation for the nonpartisan Senate Legislative Counsel's Office from 1976-2003. In addition, Mr. Rynearson has taught legislative drafting to hundreds of law students, legislators, and legislative staff, both in the United States and abroad.
Legislative Drafting Step-by-Step can be purchased by clicking here.