Artist, Filmmaker Sandow Birk to Speak in Humanities Forum
---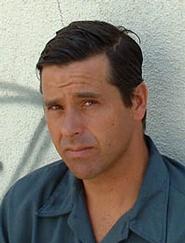 Los Angeles-based artist Sandow Birk will kick off the Humanities Forum with a lecture on Thursday, Sept. 27, at 4:10 p.m., in the Taylor Science Center's Kennedy Auditorium. Birk is a painter and filmmaker who creates elaborate artworks concerning a broad range of topics—including politics, inner-city violence, graffiti, war, prisons, surfing and skateboarding. His lecture, titled "'American Qur'an' and Dante: Cross Cultural Adaptations," is free and open to the public.

Sandow Birk graduated from the Otis/Parson's Art Institute and has since taken his art across the world. He received an NEA International Travel Grant to Mexico City, a Guggenheim Fellowship, a Fulbright Fellowship to Rio de Janeiro, a Getty Fellowship for painting, and a City of Los Angeles Fellowship. Birk was also awarded an artist research fellowship at the Smithsonian Institution in 2007, and an artist in residence at the Cité Internationale des Arts in Paris 2008.

His most recent works include a contemporary English adaptation of "The Inferno," titled Divine Comedy; a film version was released in 2007 under the name "Dante's Inferno." Birk has also completed a project depicting stories from the Qur'an via scenes from modern American life.

The 2011-13 Hamilton College Humanities Forum examines the promises and problems of translation across languages, times, and cultures. The topic includes not only literary translation, but also translation from one artistic medium to another (for example, novel to film), as well as the work of translation within intercultural exchange and social transformation. The two-year long Forum will include presentations by artists, filmmakers, linguists, poets, scholars, philosophers, theorists, writers and others who explore or engage in translation in our age of global communication.