Asking for Letters of Recommendation
---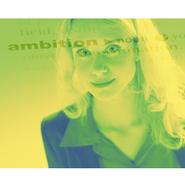 Letters of recommendation aren't a golden ticket to your dream job, but they can set you apart from other candidates with equivalent experience and skills. Letters of recommendation "round out" your personality by providing information about your work style, motivation, and special qualities that only you can bring to the table. When applying for graduate school or a post-BA job, it is a good idea to gather several letters of recommendation from a professor or employer who knows you well.

Asking for a letter of recommendation can be a nerve-wracking experience. Often, an employer or graduate school will ask for academic and employer letters, and it is important to choose recommenders who know you well and can also attest to your character and talents. You should always set up a private, face-to-face meeting when asking for a letter of recommendation, and explain exactly what you are applying for. Provide him/her with a copy of your resume and a short list of things you would like your recommender to mention in the letter, as well as a deadline for submitting the letter. Make sure you decide on an early deadline so you have ample time to remind your recommender about the letter, or to find a new recommender if necessary. If your recommender falls behind schedule, do not hesitate to remind him/her of the need for your letter and offer to provide additional information to help him/her along.

It is a good idea to make your recommendation letters as specific as possible, especially when you are clear about your career goals. However, you can also ask employers or professors for general letters of recommendation to be kept on file. Hamilton students have the option of storing recommendation letters in an online storage service called Interfolio. It is easy to set up an account, and it only costs $19 per year to maintain your file. Upon establishing your file, the law requires that you either waive your right to view the letters (making them confidential), or retain your right to access. While the choice is ultimately up to you, many graduate schools prefer confidential letters, and professors may require confidentiality before they agree to write a letter.

Once your application is complete and your letters of recommendation have been received, it is important to acknowledge your recommenders for their help. A genuinely appreciate, hand-written note is an ideal way to thank your recommender for taking time out of their schedule to help you on your way to your dream career!