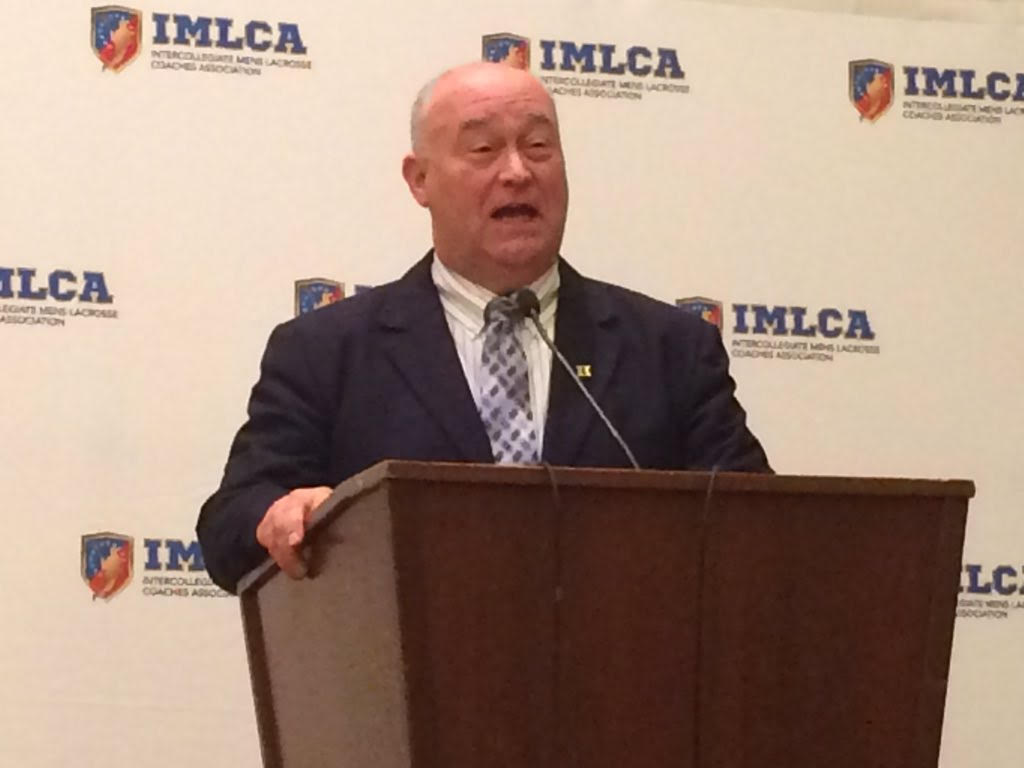 Hamilton College's Director of Athletics Jon Hind '80 was presented with the 2015 Extra Man Award by the Intercollegiate Men's Lacrosse Coaches Association (IMLCA) in Baltimore, Md., on Friday afternoon.

The IMLCA Extra Man Award, created in 2013, is presented annually to a university or college administrator who displays the highest level of support for the growth of lacrosse. The name of the award symbolizes the situation in men's lacrosse games when a team has a man-up advantage against its opponent. Previous Extra Man Award recipients include Drexel University's Nick Gannon (2014) and the University of Michigan's Dave Brandon (2013).

Hind has been Hamilton's director of athletics since 2007. He previously served as chair of the NCAA Men's Lacrosse Rules Committee and commissioner of the Great Western Lacrosse League. He was the first men's lacrosse coach at Butler University and guided the program from its first season in 1993 until 1999.

Hind suffered just one losing season in seven years at Butler and was named National Coach of the Year by the U.S. Intercollegiate Lacrosse Association after he led the Bulldogs to the NCAA tournament in 1998. He was head men's lacrosse coach at the College of Wooster from 1986 to 1991 and started his collegiate coaching career as an assistant at Hamilton in 1985.

The IMLCA Awards Luncheon took place at the Baltimore Marriott Waterfront Hotel on Dec. 11. The Extra Man Award was one of more than a dozen presented at the luncheon. Other awards included men's lacrosse coach of the year for NCAA Divisions I, II and III, and a Lifetime Service Award.