Author and James Madison Expert to Lecture at Hamilton
---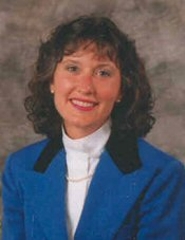 Author Colleen Sheehan, a professor of political science at Villanova University, will present a lecture titled "James Madison and the Spirit of Republican Self-Government," based on her 2009 book with the same title, on Thursday, Feb. 18, at 4 p.m., in the Red Pit (KJ 127). The event is free and open to the public.

Sheehan earned her undergraduate degree from Eisenhower College and her doctorate in political philosophy and American government from Claremont Graduate School. Sheehan was the Mary and Kennedy Smith Fellow in the James Madison Program at Princeton University from 2003-04, as well as a recipient of the National Endowment for the Humanities Fellowship in 2004 and the Earhart Foundation Fellowship Grant in 2005.

She was also awarded the Atlas Foundation Grant in 2004 and the Thomas W. Smith Foundation Grant in 2008. In addition to publishing articles in the American Political Science Review and The Review of Politics, she co-authored Friends of the Constitution: Writings of the 'Other' Federalists, 1787-1788 with Gary L. McDowell in 1998.