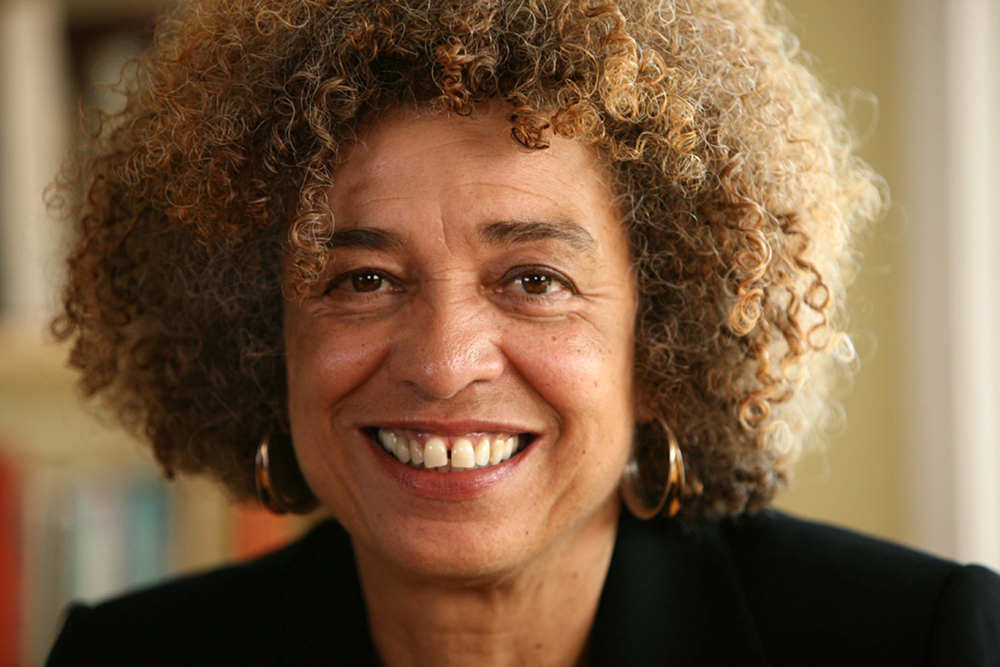 Author, scholar and civil rights advocate Angela Davis will present a lecture, "Leadership in Race Politics," on Friday, Feb. 26, at 5 p.m., in the Chapel. The lecture is sponsored by the C. Christine Johnson Voices of Color Lecture Series and is free and open to the public.
Angela Davis is known internationally for her ongoing work to combat all forms of oppression in the United States and abroad. Over the years she has been active as a student, teacher, writer, scholar and activist/organizer.
Davis' political activism began when she was a youngster in Birmingham, Alabama, and continued through her high school years in New York. But it was not until 1969 that she came to national attention after being removed from her teaching position in the Philosophy Department at UCLA as a result of her social activism and her membership in the Communist Party, USA. In 1970 she was placed on the FBI's Ten Most Wanted List on false charges, and was the subject of an intense police search that drove her underground and culminated in one of the most famous trials in recent U.S. history. During her 16-month incarceration, a massive international "Free Angela Davis" campaign was organized, leading to her acquittal in 1972.
Davis' long-standing commitment to prisoners' rights dates back to her involvement in the campaign to free the Soledad Brothers, which led to her own arrest and imprisonment. Today she remains an advocate of prison abolition and has developed a powerful critique of racism in the criminal justice system. She is a founding member of Critical Resistance, a national organization dedicated to the dismantlement of the prison system that allows corporations to profit from mass incarceration. Internationally, she is affiliated with Sisters Inside, an abolitionist organization based in Queensland, Australia that works in solidarity with women in prison.
During the last 25 years, Davis has lectured in all 50 United States, as well as in Africa, Europe, the Caribbean, and the former Soviet Union. Her articles and essays have appeared in numerous journals and anthologies, and she is the author of nine books, including Angela Davis: An Autobiography; Women, Race, and Class; Blues Legacies and Black Feminism: Gertrude "Ma" Rainey, Bessie Smith, and Billie Holiday; The Angela Y. Davis Reader; Are Prisons Obsolete?; a new edition of Narrative of the Life of Frederick Douglass; and The Meaning of Freedom.
Davis is Distinguished Professor Emerita in the History of Consciousness and Feminist Studies Departments at the University of California, Santa Cruz. In 1994, she received the honor of an appointment to the University of California Presidential Chair in African American and Feminist Studies.
The C. Christine Johnson Voices of Color Lecture Series was created to recognize Hamilton's commitment to cultural diversity and sponsors a lecture by an influential leader of color each year.