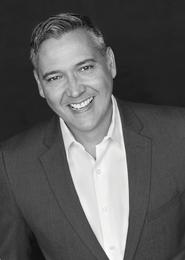 Author and UCLA Professor David Shorter will present a lecture, "Sex, Power, and Healing: Considering an Indigenous Context," on Thursday, Oct. 23, at 4:10 p.m., in the Red Pit, Kirner-Johnson Building. The lecture is free and open to the public.
In recent ethnographic fieldwork among the Yoeme people of Mexico, Shorter unexpectedly discovered the healing power of sexuality studies. By understanding the dynamics involved in human reproduction, identity formation, and the seeking and sharing of pleasure, we understand the core components of how people receive, give, obtain and relate with power in their lives.
Shorter is professor and vice-chair of the Worlds Arts and Culture Department at the University of California Los Angeles. His book, We Will Dance Our Truth, won the Chicago Prize in 2009.
The lecture is sponsored by Hamilton's Religious Studies, Women's Studies, and Latin American Studies departments and funded by the Dean of Faculty and The Office of the Chaplains.