Award-Winning Journalist Christopher Dickey to Lecture
---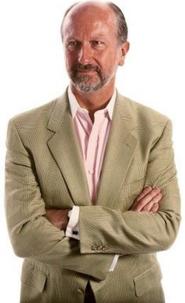 Award-winning journalist Christopher Dickey will present a lecture, "Policing, Politics and Paranoia in Post 9/11 America," on Thursday, March 6, at 4:15 p.m., in the Dwight Lounge, Bristol Center. The lecture is free and open to the public.
Dickey is the Paris bureau chief and Middle East editor for The Daily Beast. Previously he worked for Newsweek magazine in the same position, and before that for The Washington Post as Cairo bureau chief and Central America bureau chief.
Dickey's books include With the Contras: A Reporter in the Wilds of Nicaragua; Expats: Travels from Tripoli to Tehran; Innocent Blood: A Novel, and Summer of Deliverance: A Memoir of Father and Son. The Sleeper, a sequel to Innocent Blood, was published by Simon & Schuster in 2004. Securing the City: Inside America's Best Counterterror Force -- the NYPD, was published in 2009 and chosen by The New York Times as one of the notable books of the year. His history of intrigues on the eve of the American Civil War, The Charleston Consul, will be published by Crown in 2015.
Dickey has also written for Foreign Affairs, Vanity Fair, The New Yorker, Wired, Rolling Stone, The New York Review of Books, The New York Times Book Review and The New Republic, among other publications. He is a frequent commentator on BBC World, France 24, Al Jazeera English, CNN, MSNBC and National Public Radio, as well as other television and radio networks.
He is a member of the Council on Foreign Relations, where he was formerly an Edward R. Murrow Press Fellow; of the Overseas Press Club of America; and of the Anglo-American Press Association of Paris.