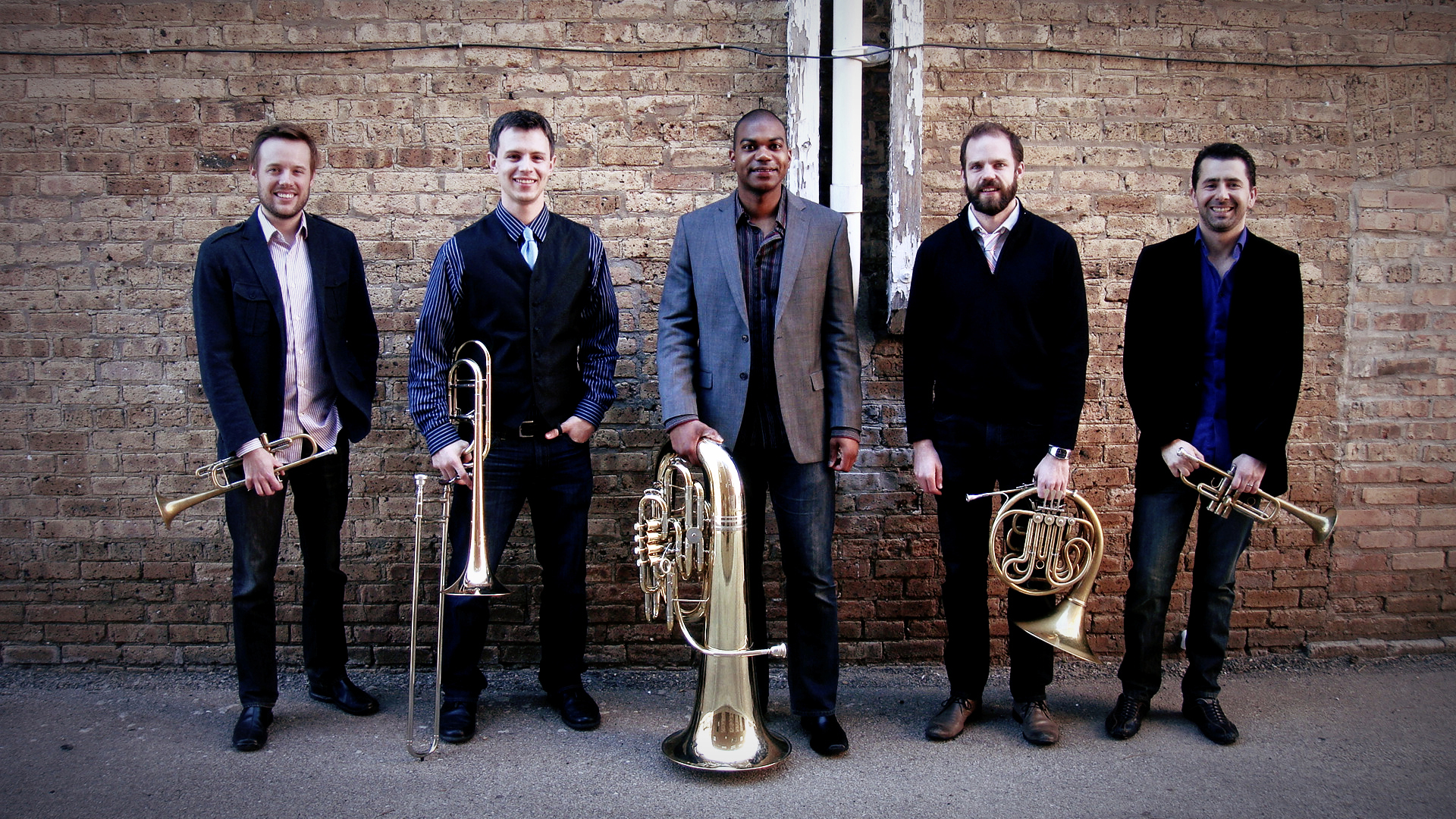 Hamilton College Performing Arts presents Axiom Brass Quintet, on Saturday, Nov. 15, at 7:30 p.m., in Wellin Hall, Schambach Center for Music and the Performing Arts.
Axiom Brass Quintet has quickly established itself as one of the major art music groups in brass chamber music. They are the only brass quintet in 27 years to win the prestigious Chamber Music Yellow Springs Competition (2012), and the only American ensemble to ever win the Preis der Europa-Stadt Passau in Germany (2012). Axiom Brass is dedicated to enhancing the musical life of communities across the globe and educating the next generation of musicians.
The Hamilton College program is an interesting mix of pieces written and arranged for brass quintet including Ástor Piazzolla's Two Tangos, J. S. Bach's My Spirit Be Joyful, and Victor Ewald's Quintet No.3, Op.7, among other work.
Members of Axiom Brass include: Dorival Puccini, Jr. and Kris Hammond, trumpet, Matthew Oliphant, horn, Kevin Harrison, tuba, and Orin Larson, trombone.
Tickets for this event are $20 for adults, $15 for senior citizens and $5 for students. All seating is general admission. For tickets or more information, call the box office at 859-4331 or visit www.hamiltonpa.org.