Barry Awarded AAUW Postdoctoral Fellowship
---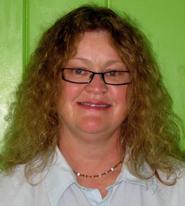 Scholar-in-Residence Joyce M. Barry was awarded a $30,000 American Association of University Women (AAUW) Postdoctoral Fellowship based on her book project Bombing Appalachia: Gender and Environmental Justice in the Age of Mountaintop Removal Coal Mining.

Barry's book, under contract with Ohio University Press, is an interdisciplinary, gendered analysis of the environmental justice movement to end mountaintop removal coal mining (MTR) in Appalachia, primarily in West Virginia. Mountaintop removal coal mining is a controversial form of coal extraction that removes up to 500 feet of mountain tops, throwing the "waste" from these operations into nearby valleys and streams. MTR, which occurs in West Virginia, Virginia, Kentucky and Tennessee, impacts local water and air supplies and dislocates the small Appalachian communities situated near these sites.

While efforts to stop MTR are multi-sectoral, women -- many of them working-class mothers and housewives with no prior political experience -- have joined or formed anti-MTR organizations in large numbers, seeking to preserve their mountain communities, local culture and promote the use of alternative energy sources. These women, members of West Virginia groups such as the Coal River Mountain Watch and The Ohio Valley Environmental Coalition, are part of a national and global trend of women participating in environmental justice (EJ) activism in unprecedented numbers.

American Associate of University Women fellowship and grant recipients perform research in a wide range of disciplines. Since AAUW began providing fellowships to women in 1888, more than $50 million has been awarded to outstanding women scholars from more than 135 countries.