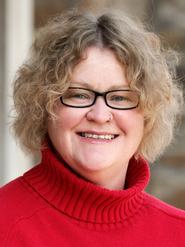 Joyce M. Barry, visiting assistant professor of women's studies, was invited by the department of Environment and Sustainability at Bowling Green State University to give a lecture on April 21 as part of BGSU's Earth Week programming.
Barry's lecture "Gender and Climate Change: Lessons from the Movement to End Mountaintop Removal" argued for the need to contextualize local, place-bound environmental justice issues, such as the movement to end mountaintop removal coal mining in central Appalachia, within the meta context of global climate change.
Barry's lecture highlighted how Appalachian women in locally situated environmental justice groups, such as The Coal River Mountain Watch, and the Ohio Valley Environmental Coalition, are increasingly linking the environmental and human health impacts of coal extraction in Appalachian communities, to global fossil fuel consumption, climate change and climate change activism.
She gave two recent examples: a silent protest by women environmental justice activists who shaved their hair on the steps of the capitol building in Charleston WV, in solidarity with the Appalachian mountaintops currently being destroyed by mountaintop removal coal mining; and the Central Appalachian Climate Justice Tribunal, organized by local environmental justice groups, the national Feminist Task Force, and the International Call To Action Against Poverty.
The Central Appalachian Climate Justice Tribunal is the only one to be held in North America. Others are planned for Nigeria, Pakistan and El Salvador.