Barry Invited to Participate on AAG Panel
---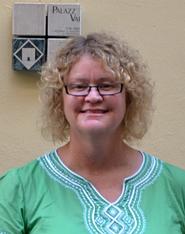 Joyce M. Barry, visiting assistant professor of women's studies, participated in a panel discussion during the annual Association of American Geographers conference in New York City on Feb 27.
The panel, organized by feminist geographer Joni Seager, chair of global studies at Bentley University, was titled "Toward a Feminist Framework of Resource Extraction."
In her presentation "Living in a Sacrifice Zone: Gender, The Political Economy of Coal and Anti-Mountaintop Removal Mining Activism," Barry argued for the incorporation of environmental justice theory, with its focus on disenfranchised communities' experiences with environmental hazards, and emphasis on social justice, as an indispensable "way of seeing" gendered problems in resource extraction zones.
Barry's remarks were formulated and supported by a chapter in her forthcoming book, Standing Our Ground: Women, Environmental Justice and the Fight to end Mountaintop Removal Coal Mining. Ohio University Press will publish Barry's book in August 2012.