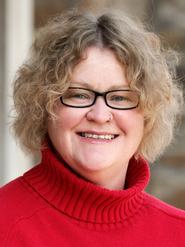 Joyce M. Barry, visiting assistant professor of women's studies, participated in the symposium, "Environmental Crisis: History, Economics, and Politics," at Wright State University in Dayton, Ohio, on April 4.
Barry, one of four scholars presenting their research, gave a lecture titled "Gender and Climate Change: Lessons from the Movement to End Mountaintop Removal." Through an examination of the creative ways in which Appalachian women protest mountaintop removal coal mining in their communities, Barry argued that when assessing the impacts of global climate change, we must focus on the production of fossil fuels, and not just consumption, when developing social, political and economic amelioration strategies.
This symposium was sponsored by the departments of Economics and History at Wright State University.