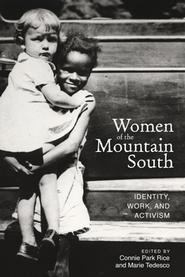 Joyce M. Barry, visiting assistant professor of women's studies, published an article in the anthology Women of the Mountain South: Identity, Work and Activism.
Barry's article "Remembering the Past, Working for the Future: West Virginia Women Fight for Environmental Heritage and Economic Justice in the Age of Mountaintop Removal Coal Mining" situates West Virginia women's environmental justice activism in the anti-mountaintop removal coal movement within the long history and culture of grassroots protest in central Appalachia.
Women in the anti-MTR movement, unlike previous instantiations of women's activism, envision a life without coal in central Appalachia, focusing their efforts on creating economically and environmentally sustainable communities. In doing so, they promote a vision of West Virginia that sees the mountains as inextricably tied to the area's culture and history. They highlight this connection, while supporters of big coal argue that coal, and not mountains, is the defining marker of West Virginia's cultural history.
Women of the Mountain South: Identity, Work and Activism, edited by Connie Rice and Marie Tedesco, was published this month by Ohio University Press as part of their series Race, Gender and Ethnicity in Appalachia. Barry's book Standing Our Ground: Women, Environmental Justice and the Fight to End Mountaintop Removal was also published in this series in 2012.