Barry Publishes in Environmental Justice
---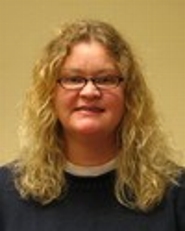 Joyce M. Barry, environmental studies lecturer, has published an essay in the inaugural issue (Spring 2008) of
Environmental Justice
. Barry's article, "A Small Group of Thoughtful, Committed Citizens: Women's Activism, Environmental Justice, and the Coal River Mountain Watch" examines the environmental justice efforts of the Coal River Mountain Watch (CRMW) in Whitesville, West Virginia. The CRMW is a grassroots group formed in 1998 to fight the social and environmental effects of mountaintop removal coal mining.
Organization's membership is largely comprised of white, working-class women whose homes and community have been adversely impacted by this extractive industry. Barry's article is based on research conducted in June 2006 as part of a National Endowment of the Humanities fellowship.
Environmental Justice
is a new, peer-reviewed journal that explores the adverse and disparate environmental burdens impacting marginalized populations. It provides a central forum for issues including the development, implementation and enforcement of environmental laws, regulations and policies.