Baseball pitcher honored by NESCAC
---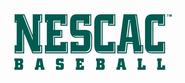 Hamilton College's Max Foster '10 (Sherborn, Mass./Groton School) has been selected to the 2009 New England Small College Athletic Conference baseball all-conference team.
Foster was one of 12 players voted to the first team. He ranks second in the NESCAC with 62 strikeouts and 66.1 innings pitched, tied for fourth with five wins, tied for fifth with two saves and nine starts, tied for seventh with an opponent's batting average of .237 and is eighth with a 3.53 earned run average.
Foster tied James Harrison '02 for the team record for strikeouts in a season. Foster moved into first place on the program's career list with 148 strikeouts, is tied for second with 11 wins and is fifth all-time with 158.2 innings pitched.
Foster is the first Hamilton player to earn all-NESCAC honors since Steve Guillette '01 made the second team in 1999. The Continentals (14-21 overall) set a team record with those 14 victories this year.