Bazin finalist for national coach of the year award
---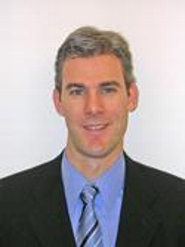 Hamilton College head men's hockey coach Norm Bazin has been selected as a finalist for the 2011 Edward Jeremiah Division III National Coach of the Year Award.

Bazin guided Hamilton to a 14-7-4 overall record, including 11-4-4 in the NESCAC, in just his third season as head coach. The past two years are the first back to back winning seasons for the program since 2003-04.

Hamilton finished the regular season with the No. 1 seed in the NESCAC championship for the first time in the event's 12-year history. The seven losses are the fewest for Hamilton since 1996-97. The last time Hamilton had more than 11 wins in conference play was 2001-02. Hamilton lost just four of its last 19 games and posted a record of 11-3-1 away from home. Hamilton defeated SUNY Oswego -- ranked No. 1 at the time -- 5-1 at Oswego on Dec. 30.

Bazin coached the 2010-11 NESCAC player of the year and rookie of the year, which were selected by the conference's coaches. This past season, Hamilton players finished in the top five in the conference in points, goals, power-play goals, defenseman scoring and freshman scoring, and one player ranked second in NCAA Division III in defenseman scoring.

Hamilton ranked second in the NESCAC with 3.72 goals per game. Hamilton also had a first team All-American in 2010-11, only the seventh All-American in the program's history since 1918. Four Hamilton players made the 2010-11 NESCAC winter all-academic team.

Bazin started his coaching career in 1996 at the University of Massachusetts-Lowell where he helped guide the Riverhawks to two Hockey East postseason berths. Bazin served as assistant coach and recruiting coordinator at Colorado College from 2000 to 2008. He helped lead the Tigers to six NCAA Division I tournament appearances, including a Frozen Four appearance in 2005, and three Western Collegiate Hockey Association titles.

Bazin has coached two Hobey Baker Award winners, 24 all-league selections and 17 players that have played in the National Hockey League. Bazin just completed his 15th season of coaching at the collegiate level.