Beck Quoted in the Journal Science
---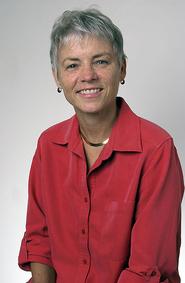 Professor of Anthropology Charlotte Beck was quoted in the journal Science, in LiveScience, in The Oregonian and in U.S. News & World Report about a study, published in the journal Science on March 4, that raised questions about how prehistoric peoples, upon their arrival from Asia, journeyed south to the Americas. Beck and Professor of Anthropology Tom Jones published a paper in 2010 that concluded that the initial colonization of the intermountain region of the Great Basin was probably by populations from the Pacific coastal area and not, as conventional wisdom holds, from the Great Plains.
"The new finds are remarkable," said Beck in the journal Science. "They add important support to the coastal route argument. … Unequivocal evidence [to prove the coastal hypothesis] would be a pre-Clovis site located on the coast."
Commenting on the projectiles found by the authors of this more recent paper, Beck said, "These ultrathin, serrated points look very unlike the hunting points used by Paleoindians in the Great Basin. But the researchers also turned up 15 stone crescents, which are another story altogether.
"The crescents, if found in the Great Basin, would not raise an eyebrow — they look just like those in the Great Basin," Beck told LiveScience. "So this does suggest some kind of contact between the people on the islands and the people in the Great Basin."

Beck has spent the past 15 summers in eastern and central Nevada, together with Jones, teaching an archaeological field school. She is the editor of Models for the Millennium: Great Basin Anthropology which presents a set of papers on aspects of anthropological and archaeological research in the Great Basin.