Billet '79 Quoted in New York Times Article
---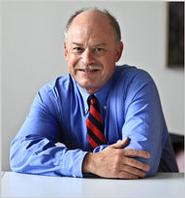 An article recently published in
The New York Times
titled "
Patient Money - When Choosing Healthcare Know What You Owe
" included commentary from Tom Billet '79. Billet is currently the director for health and group benefits at Towers Watson, giving him a firsthand perspective of the often perplexing health insurance world. Given his knowledge of the subject, Billet helped to simplify the discreet complexities of health insurance that can save a person thousands of dollars.
Subtleties such as the difference between co-pay and co-insurance, or added costs of out-of-network care are infrequently given the attention they deserve. "Too many people make the decision lightly" said Billet in reference to out-of-network care. It is important to understand your insurance coverage, especially as according to Billet "many [companies] are considering a switch from co-pay to co-insurance as a way to increase employee cost-sharing and contain rising health benefit expenses."
At Hamilton Billet was a member of the Theta Delta Chi fraternity and a volunteer in the career center volunteer program.