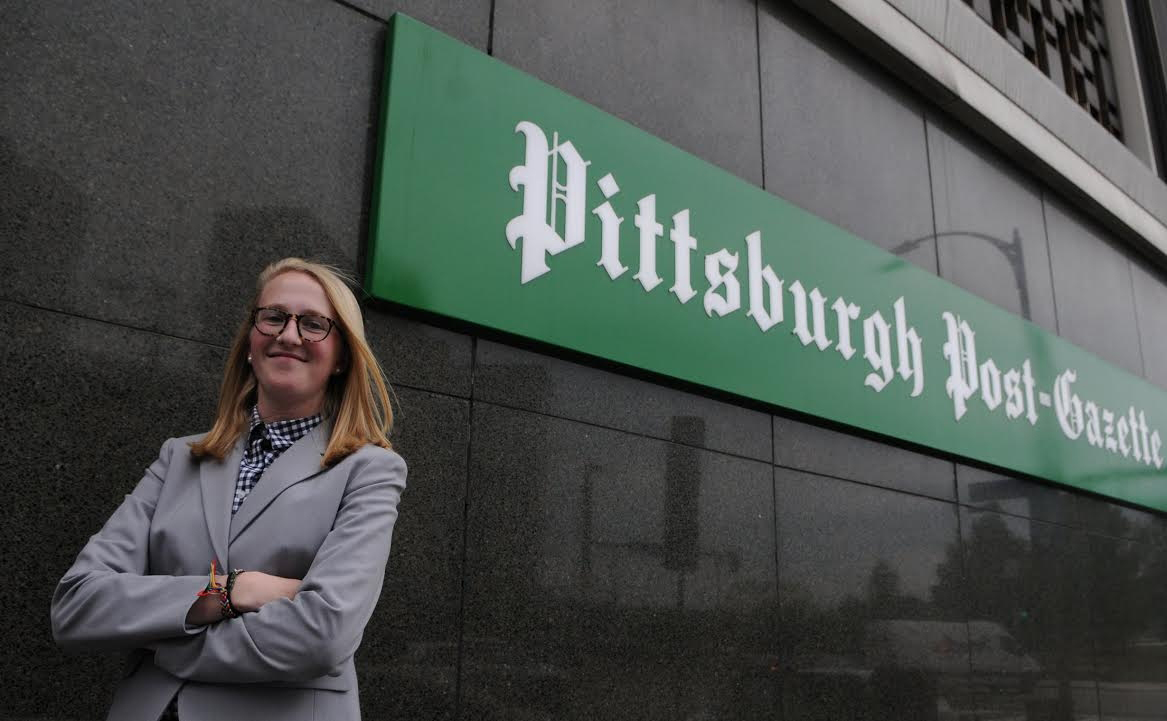 Although the newspaper is still a viable source for news, in an age where technology is becoming ever more encompassing, social media and other online outlets have become prevalent information hubs. Perhaps no group is more aware of this phenomenon than the millennial generation, young adults currently in their 20s and 30s, who grew up during this rapid technological boom.
This summer, Emily Kaplan '15, a history major, is observing the shift from printed to digital news firsthand through her internship, sponsored by the Scott Steven Morris '86 Fund. She is working as a social media intern at the Pittsburgh Post-Gazette, Pennsylvania's second largest newspaper after the Philadelphia Inquirer.
Kaplan said she's always loved Pittsburgh, having spent much time visiting family in the area. She said that she has "developed a love for the city, especially its sports teams," and after finding a posting on HamNet, "couldn't turn down an opportunity to live and work [there]."
Kaplan's main duty is to maintain the Post-Gazette's social media outlets, although she also develops web content and writes articles. "I've covered everything from the FIFA World Cup to a French and Indian War re-enactment," she explained, "I get to read and synthesize all of the day's stories," she continued, "which really exposes me to every section of the paper."
Along with a fellow intern from Colby College, Kaplan is developing a new resource for the paper, the "Three River Rundown." It's a daily email targeted at young Pittsburgh professionals that "synthesizes the day's news in a smart, young (and what some might consider a snarky) tone," Kaplan remarked. "Essentially, we're aiming to change the way that young Pittsburghers get their news in a way that matches social media trends in our abbreviated news world," she summarized.
As the social media intern, Kaplan tracks the paper's analytics for Facebook and Twitter: "I really get to see how people get their news, and more importantly, how they engage with it," she explained. "For example, a Tweet or Facebook post that doesn't include a picture can significantly lower the open rate to the article, as well as the subsequent engagement time." These trends are important to understand, especially considering the flooded market and "information overload" that characterizes online news.
Kaplan will complete her senior thesis in the spring, focusing on her specific concentration: American history. "Eventually, I'd like to get my Ph.D. in 18th century American history and teach at the college level," she said, "until then, my plan is just to enjoy life day-to-day."
Emily Kaplan is a graduate of Montclair High School, N.J.