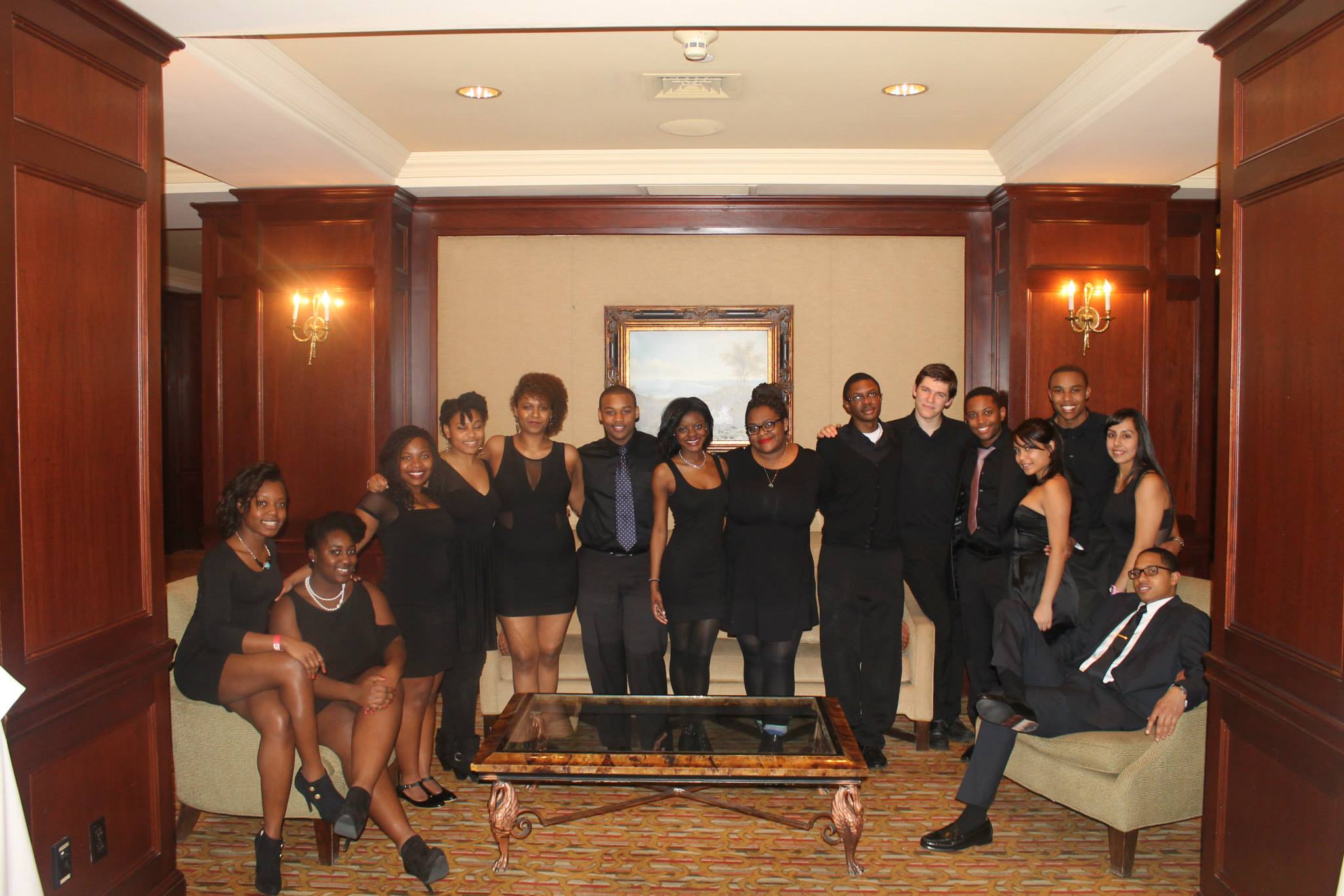 Sixteen members of Hamilton's Black Latin Student Union (BLSU) attended the 19th annual Black Solidarity Conference, held at Yale University on Feb. 13 to 16. This year's topic was "Rooted: The Odyssey of Black Art," which explored the diversity of art mediums in their presentation of black culture and in their propagation and/or prevention of racism and stereotyping of the black community.
BLSU members who attended were Morolake Thompson '14, Maybelline Acquaye '14, David Dey'14, Frantron Green '14, Nanyamka Fleming '14, Kadaicia-Loi Dunkley '15, Thomas Figueroa'15, Kiana Sosa '15, Naomi Tsegaye '16, Ashley Jamison '16, Danielle Nelson '16, Caleb Williamson '17, Ben Goldman '17, Terri Moise '17, Annel Monsalvo '17 and Joany Lamur '17.
The purpose of the conference was to "bring undergraduates of all colors together to discuss issues pertaining to the African Diaspora." Through discussions, panels, networking and social gatherings, more than 700 students from across the country analyzed issues affecting their community and explored solutions to undertake at their respective college campuses.
The keynote speaker was writer, cultural critic and music journalist Touré. He spoke about the murder music trial in Florida, and then shared an anecdote about his experience as a black student at Emory University and the challenges black students face in integrating, separating or even mingling at predominantly white higher education institutions.
Caleb Williamson summed up many attendees' thoughts about the Yale conference. "The amount of information I received pertaining to numerous issues that affect the psyche of the black individual, as well as external factors and misconceptions, opened my eyes," he said. "I am excited for what the future holds, but even more excited to start thinking of ways to evoke change in my school and in the world."