Rabinowitz Co-Authored Book Named Outstanding Academic Title by Choice
---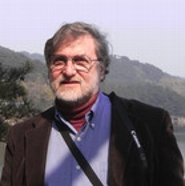 A book co-authored by Peter J. Rabinowitz, the Sidney Wertimer Professor of Comparative Literature, was among those selected by Choice as an "Outstanding Academic Title" for 2012.
Narrative Theory: Core Concepts and Critical Debates, written in the form of a conversation by Rabinowitz, David Herman, James Phelan, Brian Richardson and Robyn Warhol, was among 10 books selected in the general field of Language and Literature. Narrative Theory appeared as part of the Theory and Interpretation of Narrative series published by Ohio State University Press and edited by Rabinowitz, Phelan and Warhol.
A second book from that series, After Testimony: The Ethics and Aesthetics of Holocaust Narrative for the Future, edited by Jakob Lothe, Susan Rubin Suleiman and Phelan, was also honored as an "Outstanding Academic Title" in the same category.
According to its website, Choice: Current Reviews for Academic Libraries is the premier source for reviews of academic books, electronic media and Internet resources of interest to those in higher education. More than 35,000 librarians, faculty, and key decision makers rely on Choice magazine and Choice Reviews Online for collection development and scholarly research. Choice reaches almost every undergraduate college and university library in the United States.