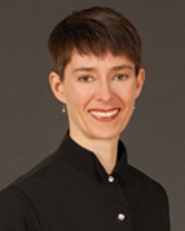 Associate Professor of Music Heather Buchman conducted "Music of Machines" on Nov. 1 at the Museum of Science and Technology (M.O.S.T.) in Syracuse, N.Y.
A review appearing in The Post-Standard (Syracuse, N.Y.) said Buchman "electrified the atmosphere with her technical precision conducting the full orchestra" in this Symphoria performance of music based on mechanical sounds. Works performed included "The Clock" by Joseph Haydn, "The Iron Foundry" by Alexander Mosolov and Leroy Anderson's "The Typewriter."
Buchman is the education and outreach conductor for Symphoria, a professional orchestra based in Syracuse.