Buckner Inniss Awarded Book Grant
---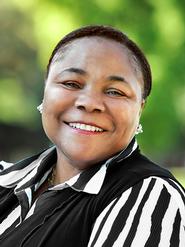 Lolita Buckner Inniss, the Elihu Root Peace Fund Visiting Professor of Women's Studies, was awarded a $10,000 NJ350 Publication Initiative grant by the New Jersey Historical Commission for the completion of her book manuscript in progress. The Princeton Fugitive Slave: James Collins Johnson explores the intersection of race, gender, slavery and the law.
As part of the commission's plans to mark New Jersey's 350th anniversary in 2014, nine grants were awarded for funding the research, writing, and publication of new books on New Jersey history.
Applicants were drawn from a national pool. Projects selected are based on original research in historical studies related to New Jersey that address areas underexplored in the current scholarship or synthesize existing knowledge in new and compelling ways.
Funding for the project will be spread out over a maximum of three years, with money in the first year going for completing research, and then in the second or third years for production as authors complete their works.